News
Cover Reveal for the October 2022 Issue of Worlds of Possibility
Introducing the cover and table of contents for the October 2022 issue of Worlds of Possibility.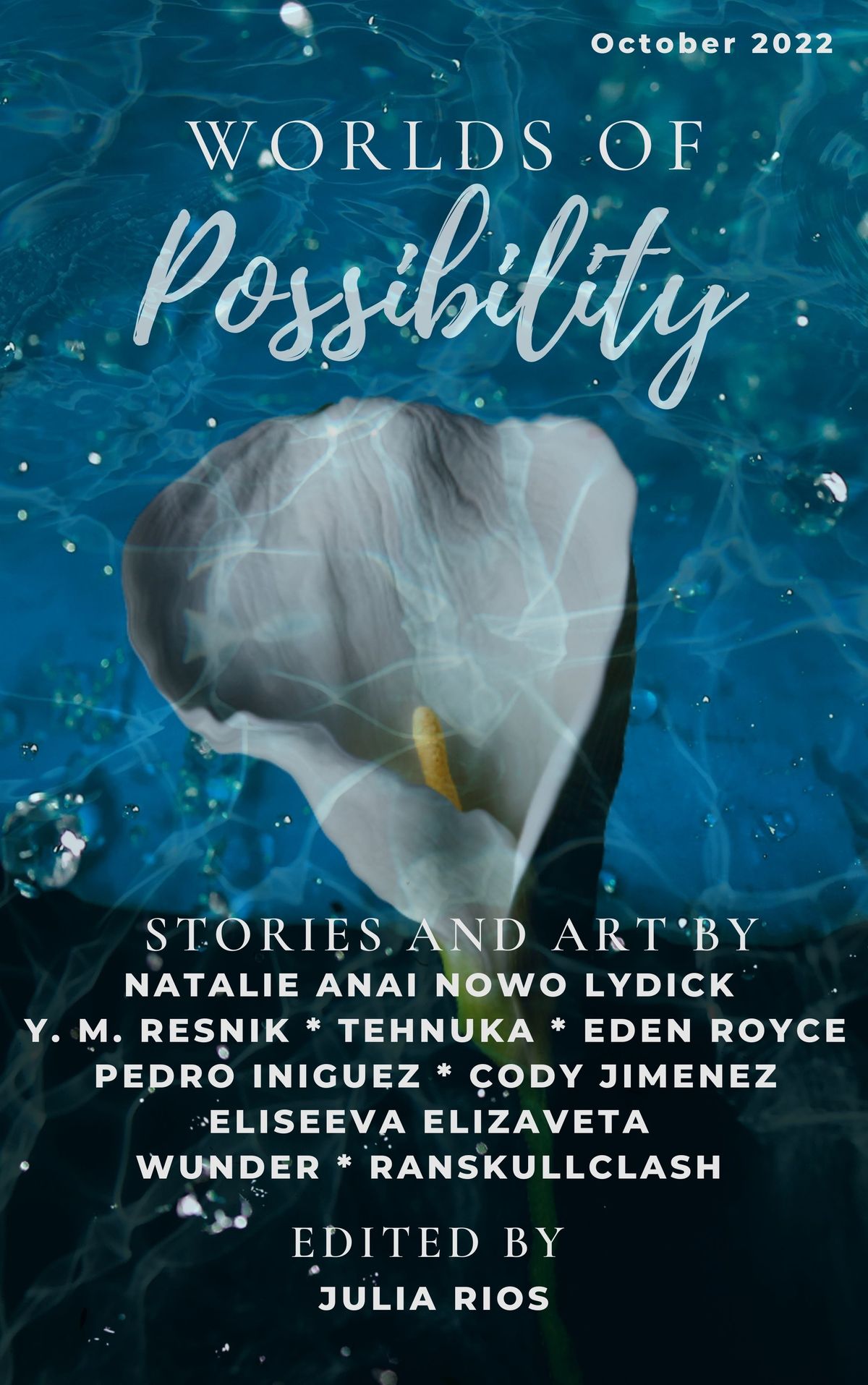 The October Issue of Worlds of Possibility is coming for subscribers on the 14th! Today I am sharing the cover, along with a little taste of what's inside. The cover design is inspired by the story After 10pm by Natalie Anai Nowo Lydick. This issue will also feature art and an interview with Cody Jimenez. Other stories in this issue include:
Magic Lucha by Pedro Iniguez
The Chavrusa by Y. M. Resnik with art by Ranskullclash
Elephant Doctor by Tehnuka with art by Eliseeva Elizaveta
3am Eternal by Eden Royce with art by wunder
The full issue will go out to subscribers on the 14th in ebook and PDF formats and individual pieces will become publicly available over time on this website. If you are already a subscriber, thank you! If you aren't already a subscriber, you can become one at any time! Subscribers directly support this project and help make it possible for me to pay creators. If you subscribe, you'll also have access to the full August issue in ebook and PDF format: https://www.juliarios.com/worlds-of-possibility-august-2022-issue/
In the meantime, more of the August issue is coming soon for everyone – if you can't afford to pay for it, you'll still be able to read and listen to every piece, and you can show your support by subscribing to the OMG Julia Podcast on your podcatcher of choice (yes, subscribing to the podcast so episodes automatically get delivered to your phone or other podcast listening device does help!).