Worlds of Possibility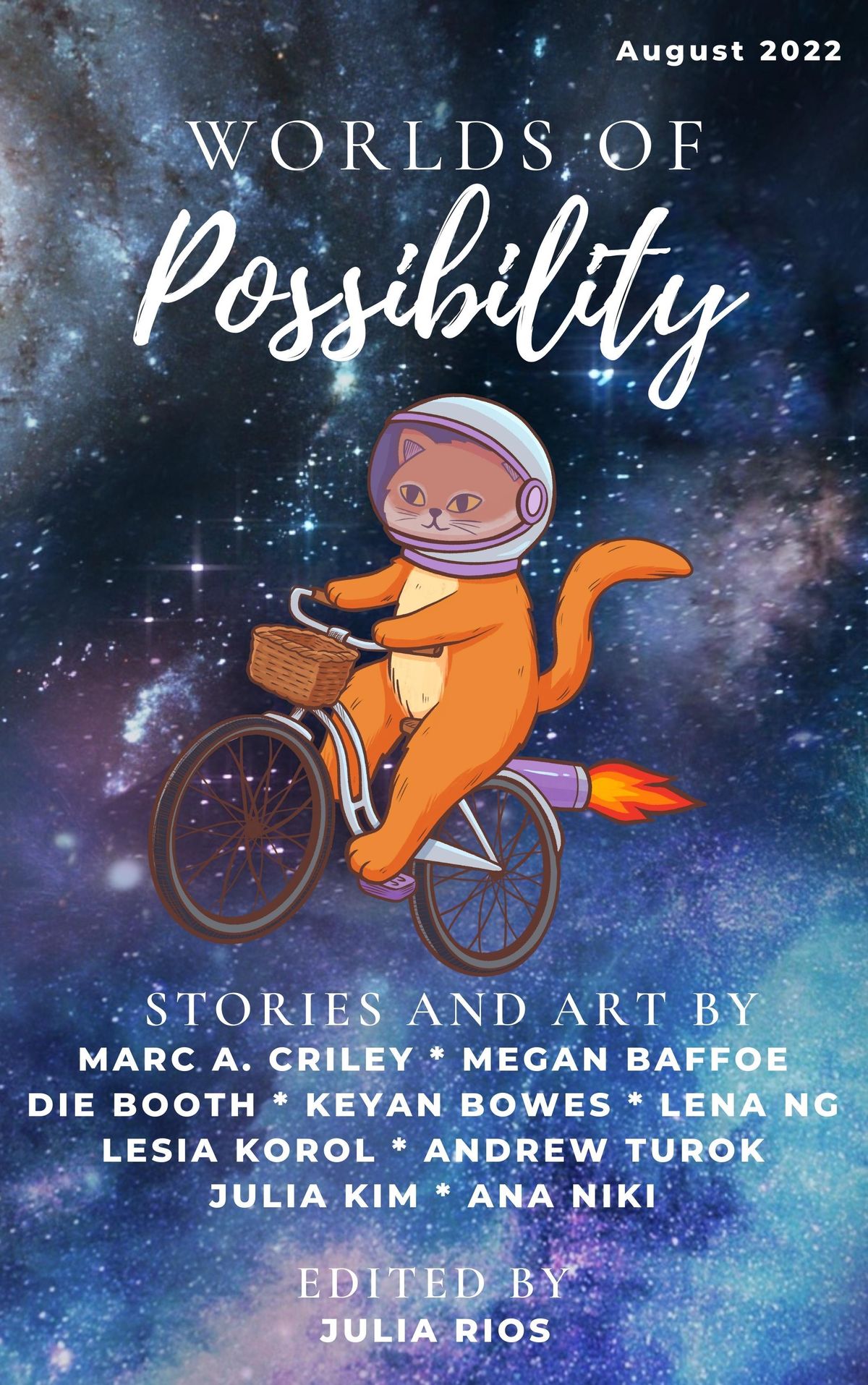 The February 2023 reading period for flash fiction and poetry will be open from February 1st to February 2oth. You can read the full guidelines and submit your work here.
In the Worlds of Possibility project, Julia Rios buys original stories, poems, and art by other creators to display on this website. Paid subscribers directly sponsor these pieces with their subscription fees, and get to see the contents before the general public! As of August 2022, issues are released to subscribers in ebook format on a bimonthly basis before individual pieces are released online and on the OMG Julia Podcast. The eventual goal is to publish an anthology of works originally published on Julia's site. Worlds of Possibility works leave us with a sense of hope, peace, or contentment.
If you can't afford to subscribe, consider supporting by subscribing for free to the OMG Julia Podcast on your podcatcher of choice. Subscribing to the podcast directly does support the production!
Find all published pieces by following the Worlds of Possibility tag