OMG Julia Podcast
October Podcast Month: Texture and History
We had a clothing historian come to see my great grandmother's wedding dress
Today we had a clothing historian come to take my great grandmother's wedding dress from my mother's house. We all met up in my mother's back yard to see the dress and find out more about it from the clothing historian. It was basically impossible to get a full picture of the dress, but I'm including some detail shots here.
Listen to "October Podcast Month: Texture and History" on Spreaker.
---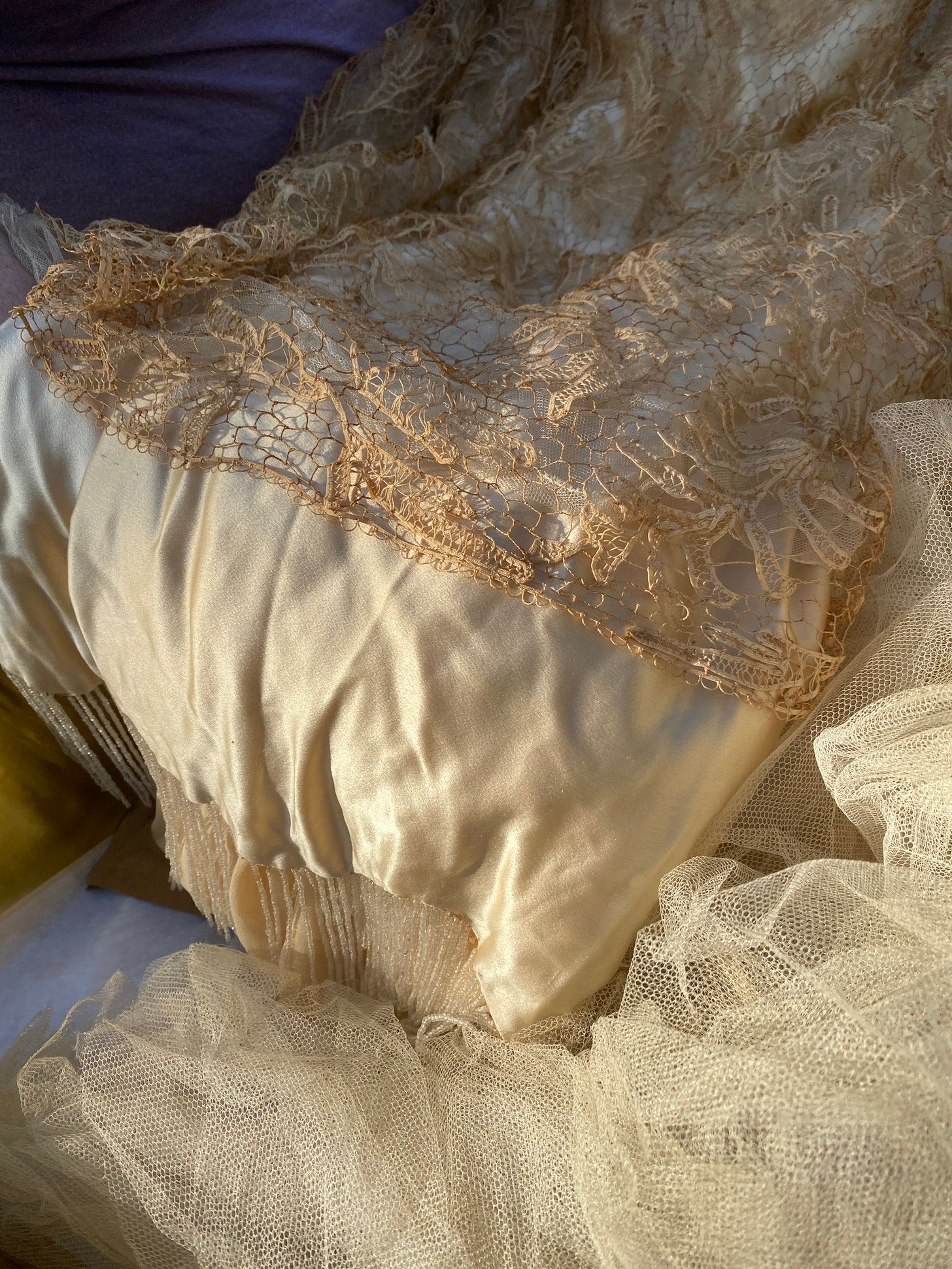 Image description: The bottom of the skirt of the dress (plus some of the extremely voluminous veil). Here you can see the linen lace overlay, the satin underskirt, and the beaded fringe at the hem.
My great grandmother married in 1920, so this is a hundred years old! We don't know what color the dress or the lace were to begin with. Were they much whiter? Or more of a champagne color? Our clothing historian said champagne was a popular color at the time. She also suggested that the lace could have been taken from an older gown, for instance the bride's mother's. This is a theory that makes sense to us since my great great grandmother would have married in probably the 1890s, and also died when my great grandmother was a young teen (12-14ish, I think). We can't know for sure, but it would make sense for her to use some of her mother's gown as a way of including her.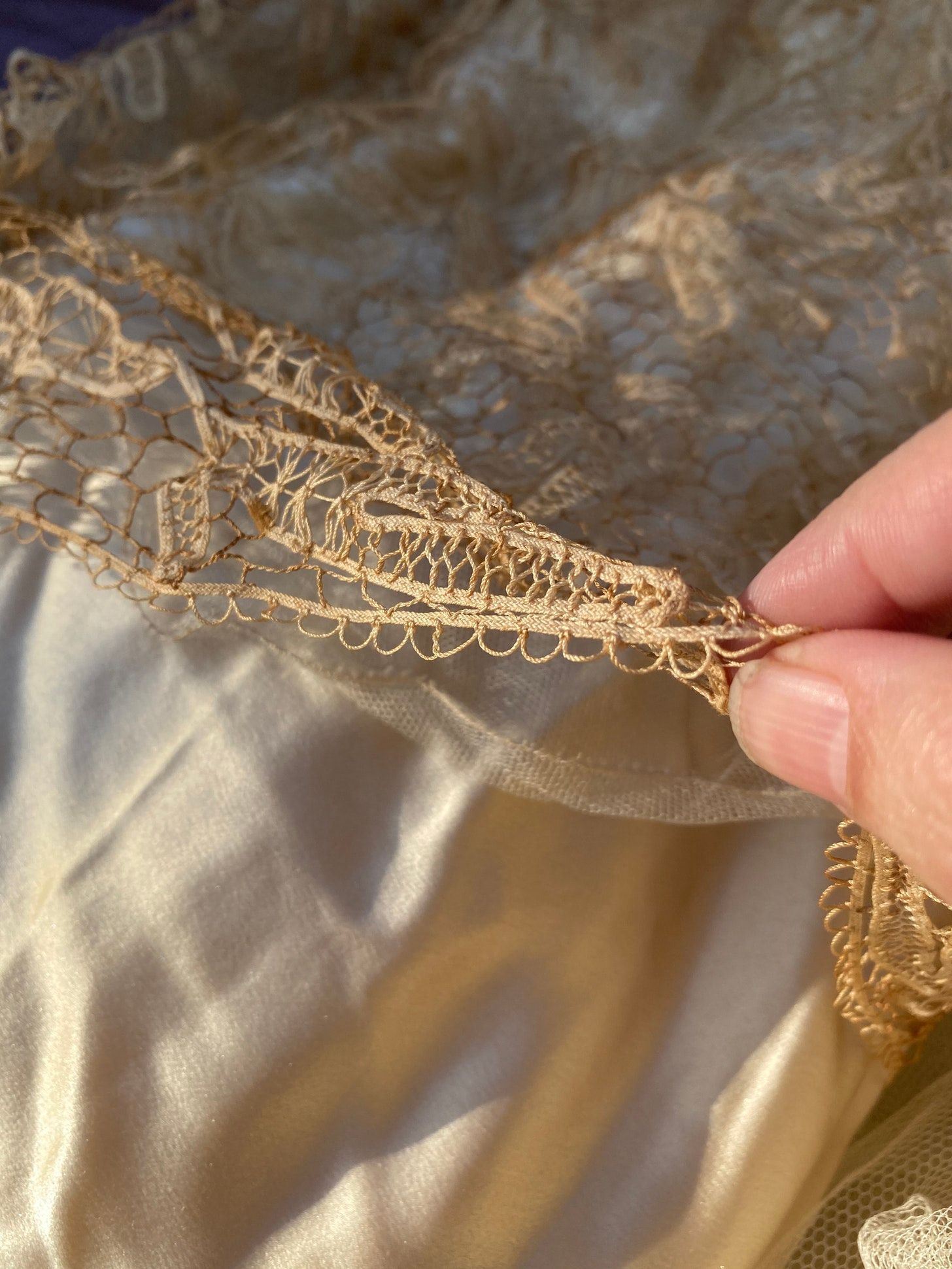 Image description: a closeup of the lace overlay and the satin underskirt. The lace has a decorative scalloped edge, and there's also a layer of tulle between the lace and the satin.
Having the chance to touch this fabric made me think about how indistinct and colorless the past can seem. It's easy to see black and white photos and assume the whole world at that time was somehow not as colorful as our present. Even with color images, we can lose touch (pun unintentional, but I'm leaving it in) with the physical sensations of life.
Creative assignment for those of you who want to play along at home:
What is a piece of clothing that is important to you or a character in your work? What does it look like and feel like? How do you expect it to age? Where will it be in 5, 10, 50, 100 years from now?