The Worlds of Possibility Anthology Kickstarter is Here!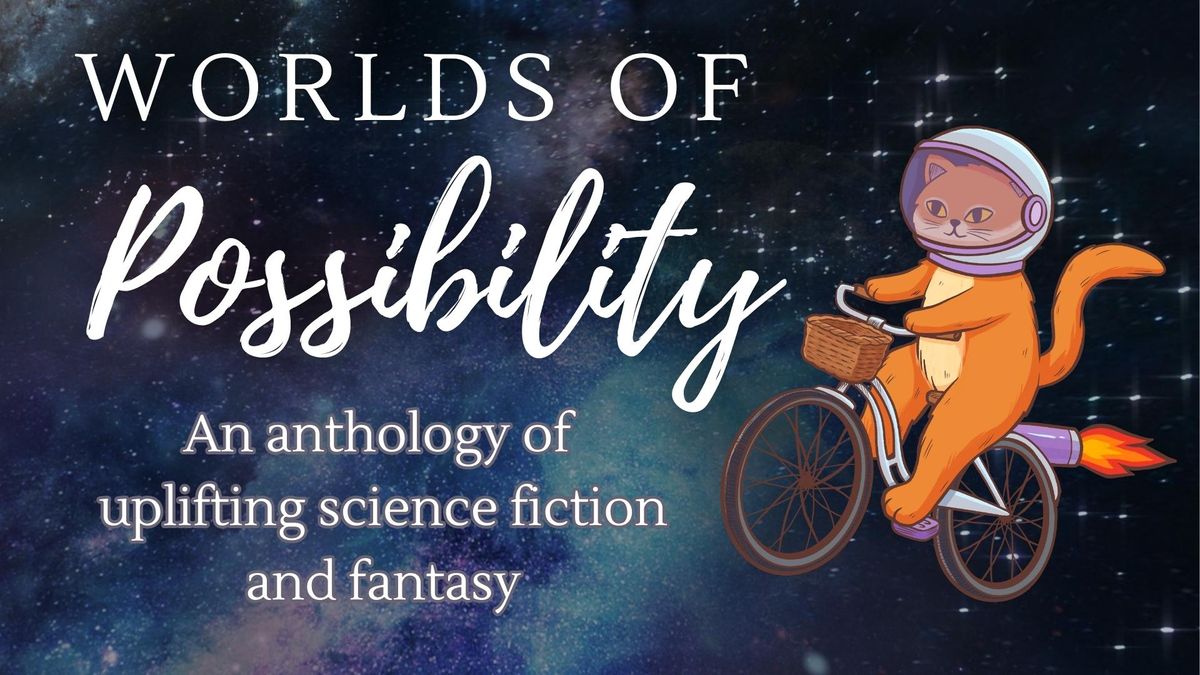 Hello! I have been somewhat quiet lately, but that's all about to change! then next few weeks are going to be a big party on this website and newsletter, including the April 2023 ebook issue, and some new free to the public stories and poems... Because... The Worlds of Possibility anthology Kickstarter is now LIVE!
I've been collecting stories and poems since 2021, and now I'm making them into a full color, hardcover book! For subscribers, this will have many of the things you've seen in the ebook issues, PLUS some new decorative elements and illustrations! I'm super excited to hold the finished book in my hands, and I hope you will be too!
The Kickstarter also comes with some other surprises, like:
A bonus poetry collection by Jamaican writer, Jean Goulbourne!
Stickers and postcards – yes, you can have a rocket bike cat sticker to put on your laptop, notebook, water bottle, or other unadorned surface!
The chance to get all 6 of the first year of ebook issues (August 2022-June 2023) for just $20 – that's $16 less than it would be if you had subscribed for $3 a month at the Worlds of Possibility level! You can get this for yourself, or give it as a gift. I'll ask where you'd like me to send the issues in July, and you can even include a gift message if you like.  
Back early, and you can get discounts on the print book and the art rewards! The early bird special will save you $10, but it's only open through Monday. Once midnight strikes on Tuesday in the Eastern US time zone, that early discount goes poof.
There are also some extremely limited rewards, like signed art prints by Jessica P. Wick! But enough rambling here. Go check out the actual Kickstarter page, and see what treasures lies in store. And then, if you love it, tell all your friends, because this won't get made if it doesn't get funded!
Note to paid subscribers: your next ebook issue is coming TOMORROW! So look out for that! I'm very excited to share this one with you!