Here is a recap of my 2021. You can either listen, or read the transcript below, which I have also added links to! The TL;DR version is that everything I wrote and many things I edited are awards eligible. In addition to all the individual pieces being eligible for any genre awards you might know of, for the Hugo Awards, Mermaids Monthly is eligible as a magazine in the Semiprozine category, and I am eligible in the Best Editor Short Form category.
Listen to "All the Creative Work I Did in 2021" on Spreaker.
---
Welcome to the OMGJulia podcast, where we talk about creative lives and processes. I'm your host, Julia Rios, and this time we're going to be talking about specifically my creative life in 2021, and all the things that I did. So this is just a little recap and review. You can listen to this episode, and if you check the show notes (which should display in your podcast app, but also you can find them at juliarios.com), they will have links to all the things that I am mentioning.
So, you may know that I do many different things, from writing to podcasting to editing to a little bit of translation, and here are the things that came out in 2021 that I did.
---
So first, as a writer, I had two stories come out in 2021.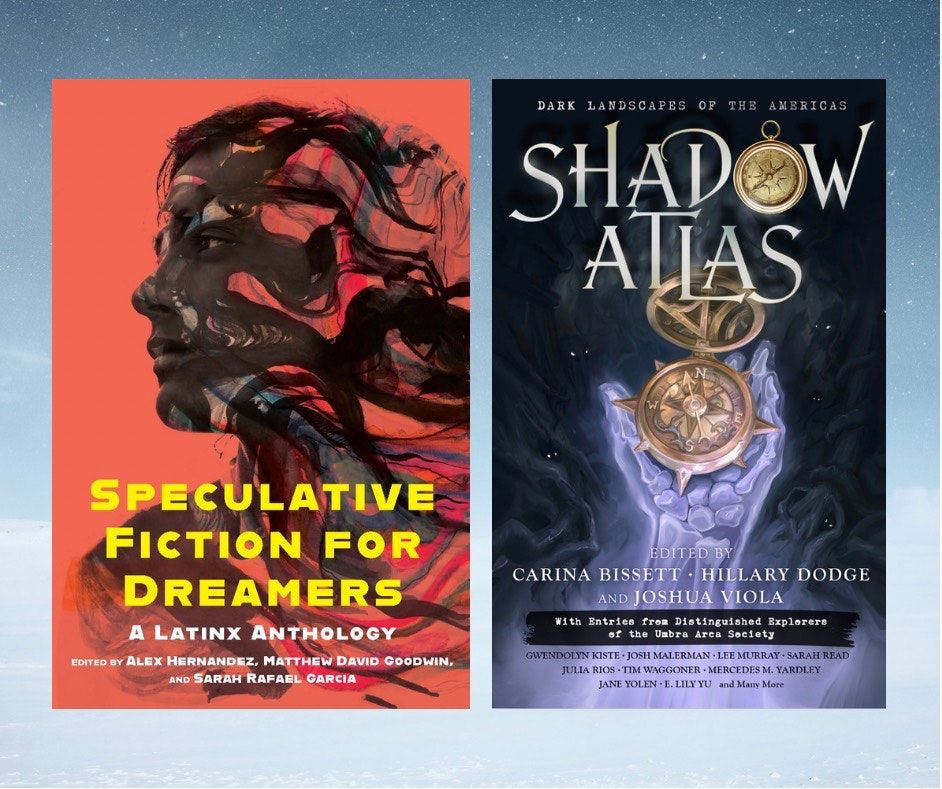 The first was "Alma y Corazón" in Speculative Fiction for Dreamers, a story about twin sisters who are about to have their quinceañera, turning fifteen, and three years ago they helped fight demons. Now it looks like maybe there's more demon trouble… Question Mark? That one came out in September.
The next story that I wrote that came out in 2021 was called "Xtabay", and that was in Shadow Atlas. That came out from Hex Publishers in November, and it is a gorgeous book. It's so cool! They basically have it all laid out as case files with lots of illustrations. There are poems, there are stories, and there are so many different legends and stories represented from different parts of both North and South America as well as, of course, Central America. My story takes place in the Yucatán Peninsula which is the area of Mexico where my father came from, and it's about a young man who encounters Xtabay, a legendary creature / woman from there, and it's… um, it doesn't go too well for him… We'll leave it at that for now.
Later this month I do plan to do a process post about that story. So, if you're a paid subscriber to my newsletter, then you will get to see how I wrote this story, and I will include some visual aids about my process because I think it's sometimes interesting to see how people actually do work through the creation process, and for me it can be different from time to time, but I do have some very concrete things that I can show you, and I'm excited to do that in a little bit.
So those are my two stories, "Xtabay" and "Alma y Corazón". As you may have noticed, both of them draw on my Mexican heritage, which is something that's very important to me, though not the only aspect of my identity that's important to me. But it does come out in my writing every now and again, and a lot in 2021.
I also got to translate one of the poems that was in Shadow Atlas, so that was really wonderful. It's called "Waay Chivo" and it's about a really terrifying sort of goat monster. So yeah, that's super cool. It's by Jimena Jurado, and I hope that you'll also check that out. There's also a poem by my fellow Mexicanx Initiative friend, Gerardo Horacio Porcayo, who is known as the person who brought cyberpunk to Mexico originally, but this poem is not cyberpunk. It's an ominous poem about an ominous ghost pyramid, and it's great.
Beyond that, though, there are so many awesome stories in this I can't even tell you. I can't even pick them out because there are too many that I love, basically. I really highly recommend you check it out. It's fully illustrated, and it's beautiful. I have the hardcover version and I love it.
---
Okay, editing wise…
I am an editor, and I edited first, most notably, 12 issues of Mermaids Monthly from January to December. That was a wonderful project that I did with Meg Frank and Ashley Deng and Lis Hulin Wheeler, and there are so many things that I want to call attention to specific things, but, at the same time, whenever I try to do that, again, there are too many that I love! I love all of them. They're really wonderful. But I will say that you can find (almost!) every issue for free at this point online and I will link to every single one of them here.
If you click on the months, they will take you to the webpage index for that month. I've also included the direct links to PDF and ebook versions here in case you want to jump straight to one of those versions.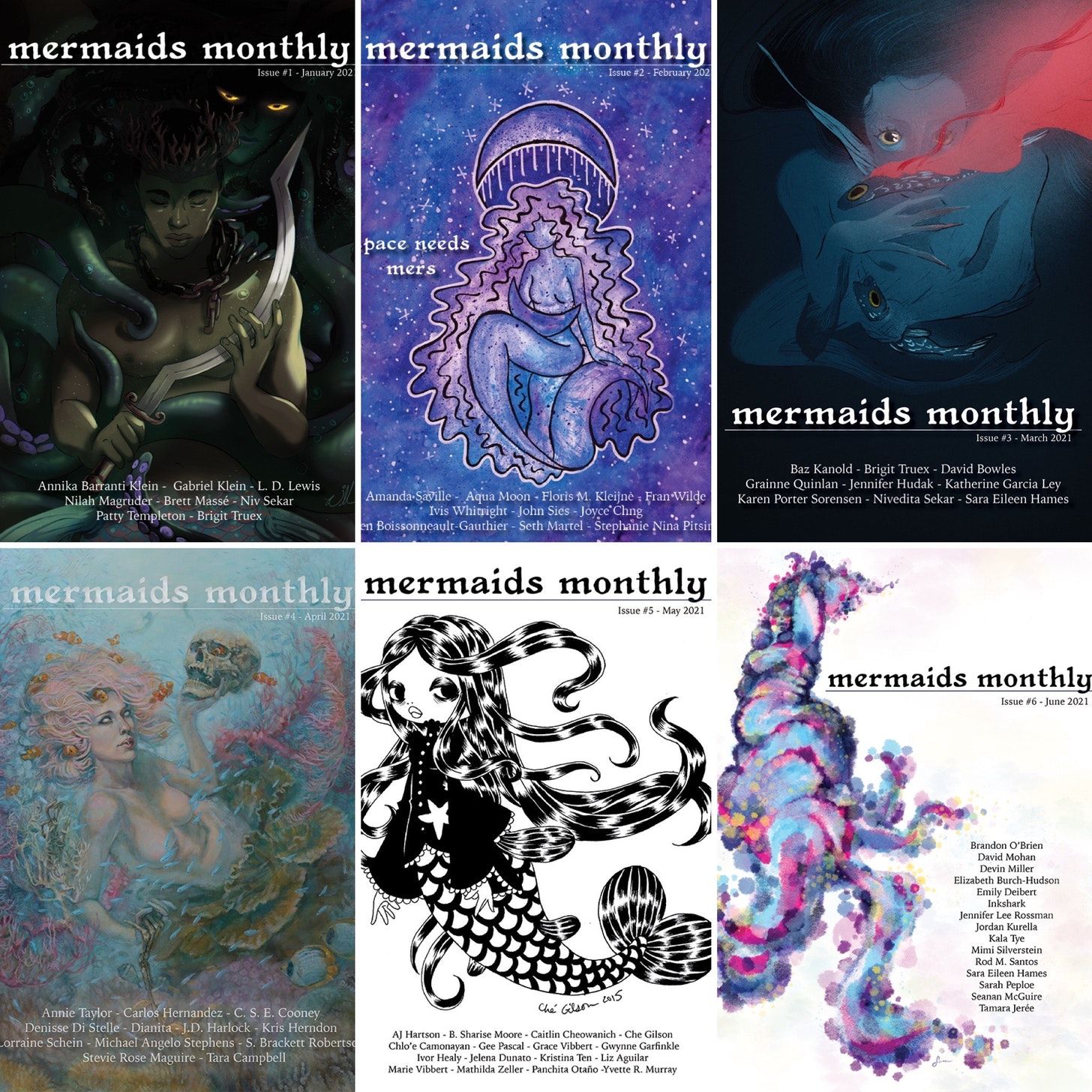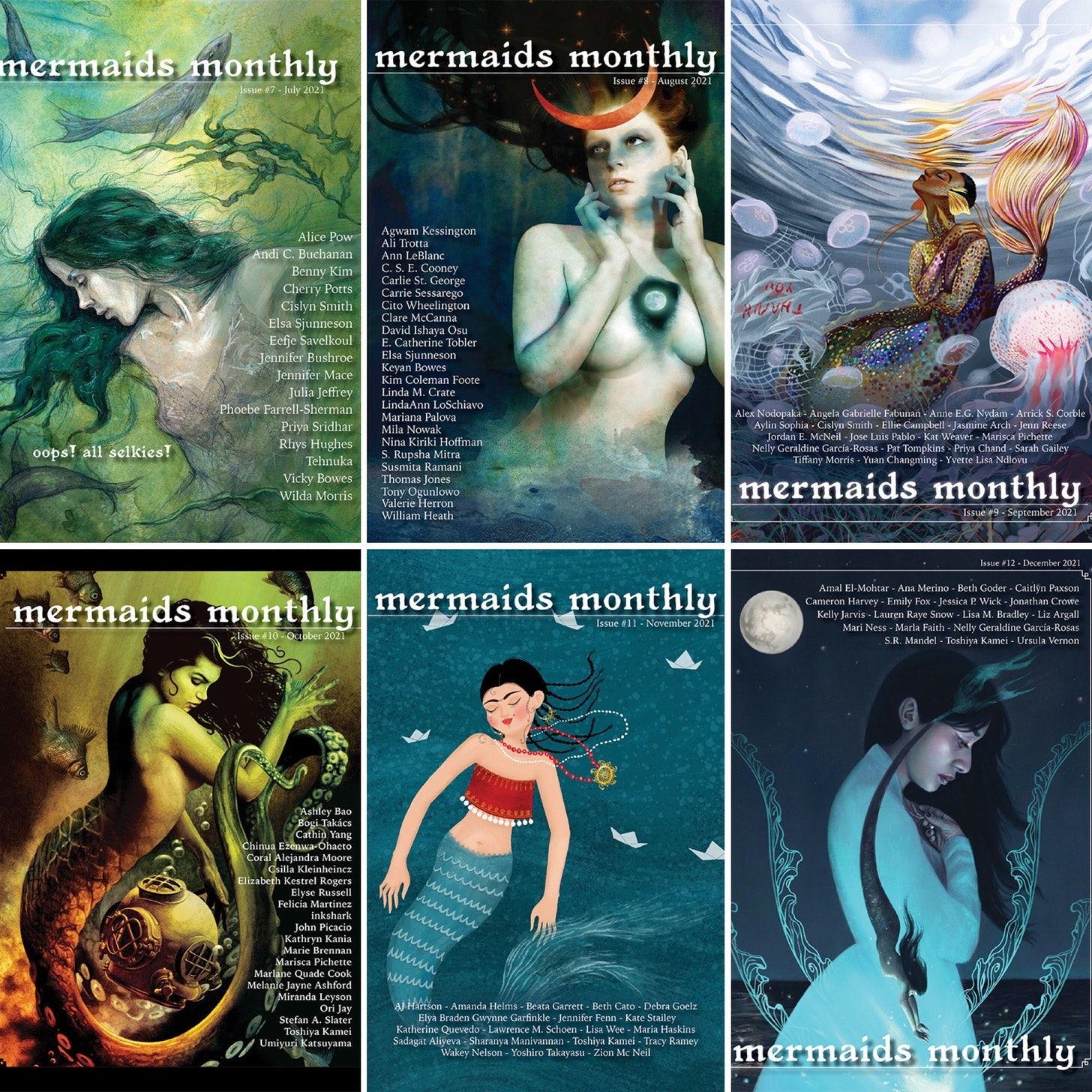 The PDFs are the prettiest because Meg designed the the magazine with those in mind. But also you can read them just on the web or you can download ebook versions, which won't have the same careful design as the PDFs, but will still be totally readable on your ereader of choice.
Mermaids Monthly is wonderful. It's got lots of art. It's got comics. It's got poems. It's got essays. It's got stories. It's got a few original artist covers that we commissioned and got to have artists create something just for us, and then a bunch of other amazing art covers that already existed that we got to use, and I can't say enough good things about it. So I really highly hope you'll check it out.
If you're thinking about awards season and you have the power to nominate things for awards, I will let you know that everything in Mermaids Monthly that is a story is a short story for the purposes of awards categories, except for "The Incident at Veniaminov" by Mathilda Zeller, which is a novelette for awards purposes, and all of the things that are reprints will say at the top of the page "This originally appeared in [whichever thing it appeared in]" so if it doesn't say that at the top of the page. You know it's not a reprint. It's an original story. So it's eligible to be nominated for an award, and if it's not the one novelette by Mathilda Zeller, then it is a short story — and, of course, poems are poems if you want to nominate those anywhere.
If you DO, I thank you very much! I really love all of the stories in there, and I hope to see the authors get some recognition, so it's very exciting!
---
Beyond Mermaids Monthly,  I also edited some things that I put up on my website or on Patreon. And those included:
"The Only Worthwhile Human Cargo" — a short story by Valerie Valdes. That one was super fun and under 1000 words, so a short read. I highly recommend it if you want to have a good time.

"How to Defeat Gravity and Achieve Escape Velocity" — a short story by Miyuki Jane Pinckard. That one's a bit longer. It's about 6000 words, but it still counts as a short story for awards purposes. Also, it's got a queer romance, which I love.
"Million Year Elegies: Dimetrodon" — a poem by Ada Hoffmann. Ada Hoffmann writes a ton of wonderful poetry and stories, and Million Year Elegies actually is a whole collection that she released in 2021, and she allowed me to release this poem at the same time as her collection came out. It's a lovely poem.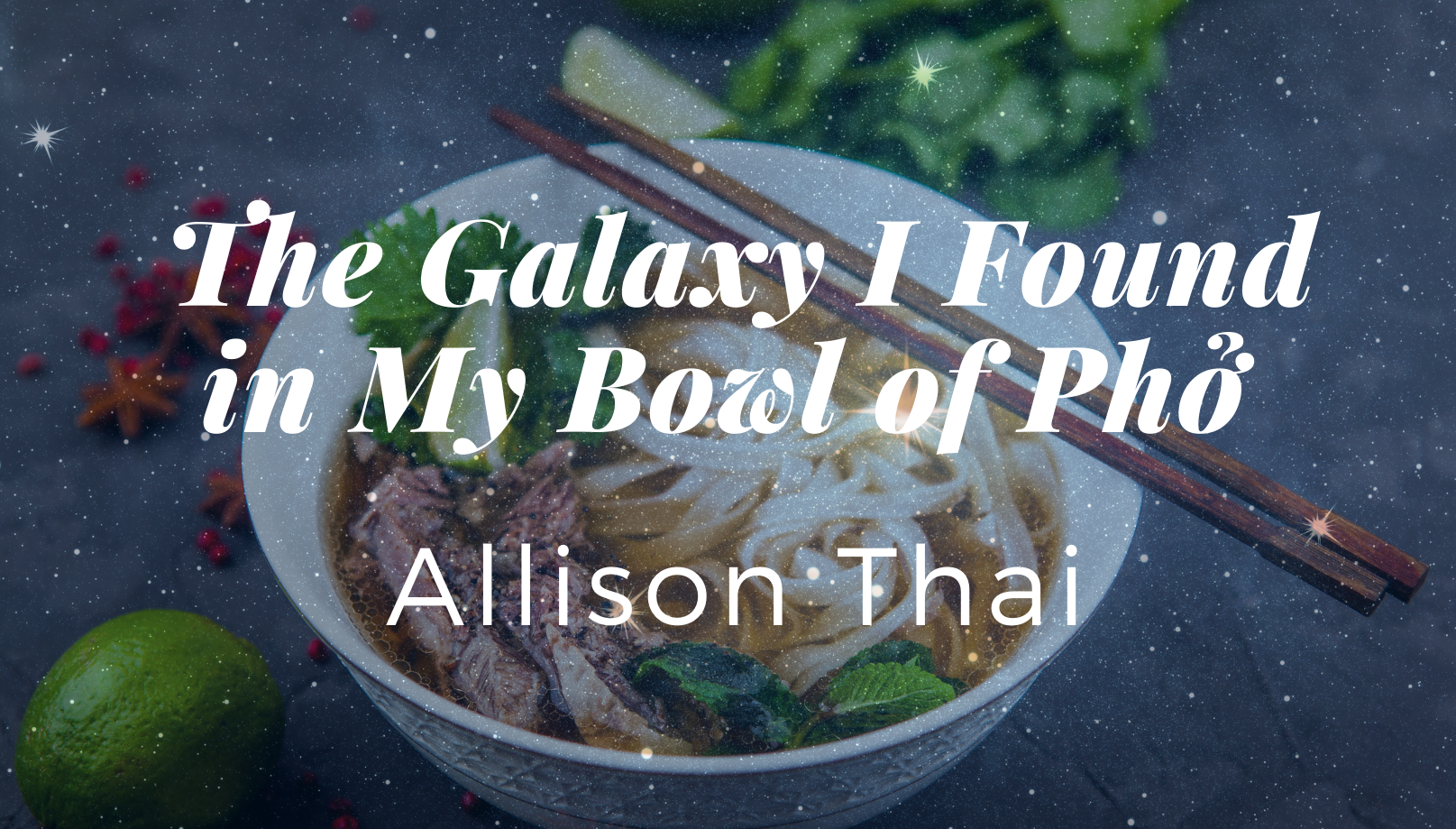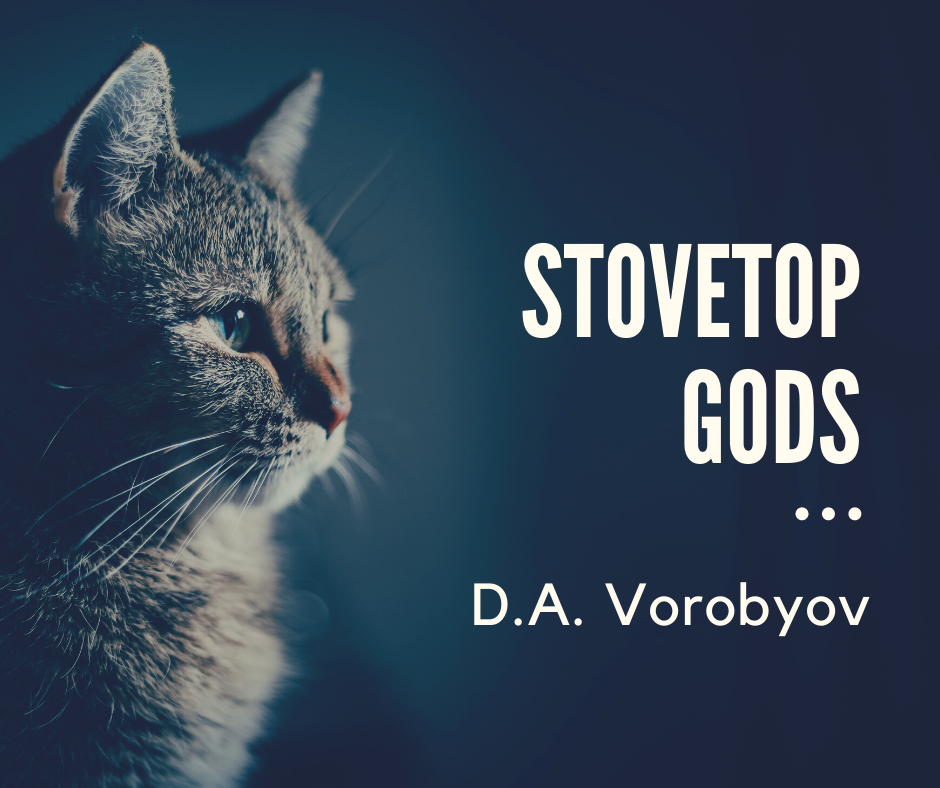 "Stovetop Gods" — a short story by D.A. Vorobyov, which came out at the very tail end of the year, and it is a heartwarming story about a young man who is just moving into a new apartment. It's also got a beautiful cat in it, and a domovoy, which is a Russian household spirit.
So, I highly recommend all of those. Those appeared on my personal site, and I will link to all of them so you can follow those links and see any ones that you didn't already catch up on. If you are a paid subscriber, you'll be seeing more things like that because that's mostly what I've been doing with the money I get from my subscribers. It's pouring back into paying creators to create more exciting things.
So those are the things that I edited in 2021.
---
Also in 2021, I did some podcasting. I did a few episodes for this one, although it's pretty catch as catch can. I also did episodes for This Is Why We're Like This, the podcast that I do with Geoffrey Pelton, where we talk about movies that we (or our guests) have seen in childhood, made a big impression on us, and affected who we grew into as adults. What we do is talk about what we remembered about the movies and also how they stood up to a rewatch, and it's a comedy podcast. It's also not safe for children or the workplace. There's lots of swearing and things like that, so be mindful of that.
One of my favorites was probably when we had Eugenia Triantafyllou, who is a wonderful speculative fiction writer from Greece, come on to discuss two different things with us. One was an episode of Goosebumps, and the other one was a thing that was on international broadcast that she saw in Greece growing up: The Forbidden Door, which sounds a lot scarier, perhaps, than it actually is. It's more like a fairytale/folklore kind of retelling thing. But it was really fascinating to talk with her about what Greek television was like when she was growing up and how all of this influenced her. And then also of course to bond over Goosebumps, that R. L. Stine popular classic. So yeah, that was a really fun two-parter. We had a lot of other really fun times as well. I encourage you to check out any of the episodes that you'd like to check out.
---
I think that does it for me for 2021, but if you are looking to nominate for awards, all the stories I edited and the stories I wrote are eligible, and I am eligible as best editor short form for the Hugo awards. For other awards, I don't know that there's really an editor award that they give out, but yes, if you would like to nominate these for any awards that you know of, all of these things are award possible, and, especially for the things that I put out by other people, I would love to see some of those things get recognized, and just get read more widely.
So if you read any of the things that I edited and you like them, please tell everyone!
I've worked hard to make sure that, as far as I know, everything I edited this year is actually available for free for people to read online, so anyone can. I would love to see more people reading and loving them, because the reason I do this is because I love these things and I just want to share them with everyone.
I hope your 2022 is getting off to an okay start. I know it's a rough time. Globally, we're having a hard time, and I can only hope that we're all hanging in there and that things will get better.
In the meantime, I'm going to keep doing what I'm doing, which is work on creating things and helping other people share their work with the world. I am no longer doing Mermaids Monthly. There will be one more issue, at least, that is done by the new team, and then they may have their own fundraiser for more content, but none of the new issues of Mermaids Monthly will be edited by me. I will be putting things out under my own steam, and there's also Bridge to Elsewhere, an anthology that I co-edited for Outland Entertainment with Alana Joli Abbott. That one will be coming out later this year, and I think there are a couple of other things that should be coming out in 2022 that I contributed to. I'll let you know about those when they come up. And we'll just take it as it comes! I will definitely still be doing This Is Why We're Like This, though. So if you want to tune into that, you can hear me talking about movies that are sometimes good and sometimes terrifying, from my childhood or other people's childhoods, and that will be an ongoing situation.
I'd love to hear all about the things that you did in 2021, or that you're looking forward to doing in 2022, so if you'd like to share those please do! Until next time, thank you for listening/reading.