Worlds of Possibility
Of poetry and me: a poem by Jean Goulbourne
We are less than $1,000 away from the main funding goal for the Worlds of Possibility anthology, and to celebrate, here is a piece from the book!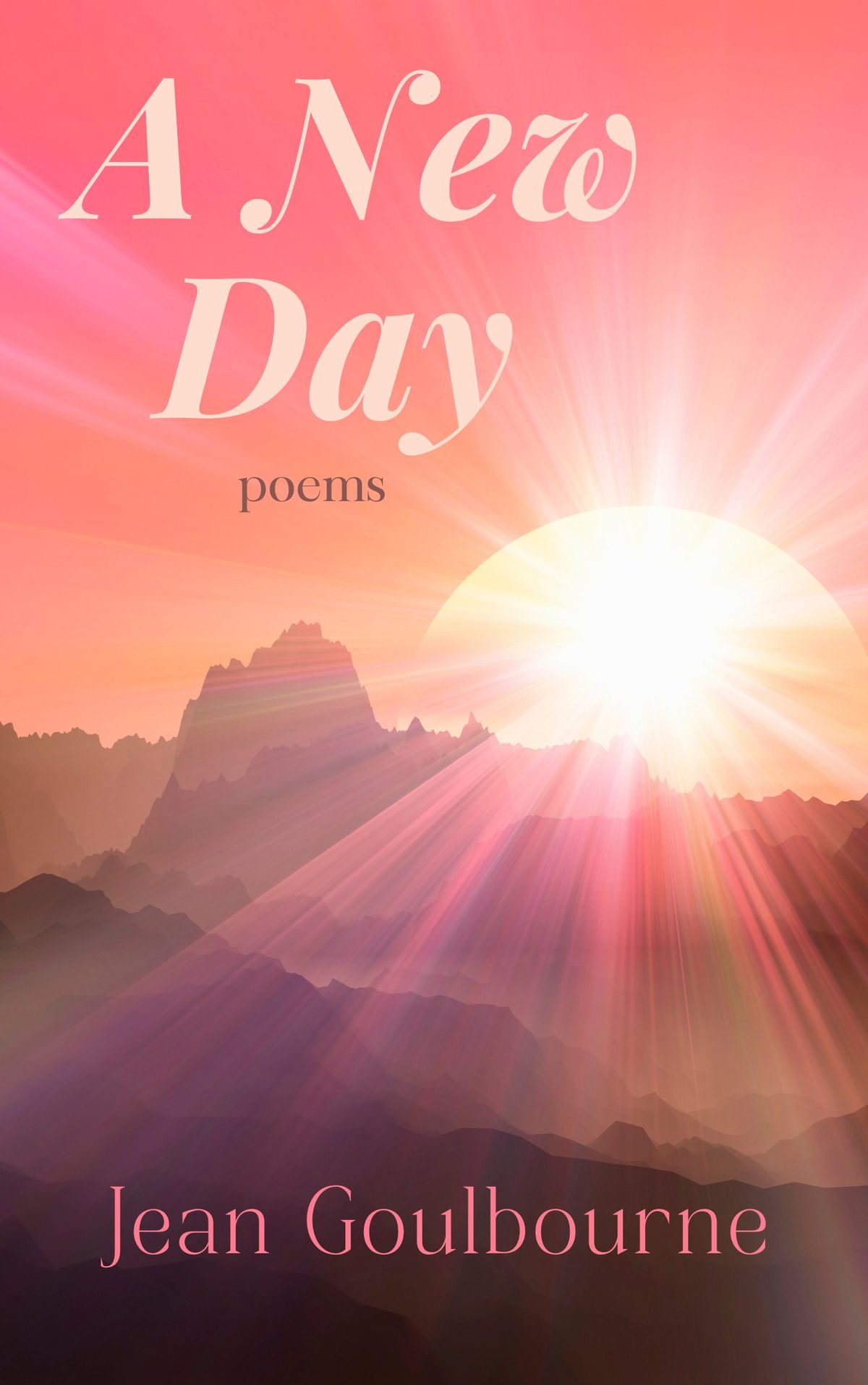 We are less than $1,000 away from the main funding goal for the Worlds of Possibility anthology, and to celebrate, here is a piece from the book! SO CLOSE! Keep those pledges coming!
This poem appeared in the April 2023 issue of Worlds of Possibility, and will also appear in the Worlds of Possibility anthology, as well as in the poetry collection, A New Day.
You can listen to me read the poem aloud on Spreaker, or read the text below.
---
Listen to "Of poetry and me - a poem by Jean Goulbourne" on Spreaker.
---
Of poetry and me
by Jean Goulbourne
It starts slow
Like a tiny stream
Etching its life out
Over rocks and silt
Like tardy water
From reluctant rain
Like the easing of pain
From a drought
There it begins
Flows, gathering strength
As it tumbles unceasing
Down a multitude of rocks
It filters fast across the lines of earth
building riverbanks
on its way to the sea
the outpouring of words
from the depths of me
galloping and singing
winding and ringing
like bells on a church steeple
like drums on a revival night
like children on a playfield
like boys in a pond
like a waterfall of rain
this blessing, these fingertips
on the computer keyboard
this movement from my bed of thorns
to hear the breeze that bellows
to ride the hurricane with words
to dip and fall with dinki mini tunes
to drink the sweet sap
of poetry
---
About the Author
Jean Goulbourne is a poet, short story writer, novelist, and educator from Cross Keys, Manchester, Jamaica. She worked as an educator in secondary schools and colleges, and was part of the writing team for The Butterfly Series, now known as The Blue Mahoe, a series of books for reluctant adolescent readers. She is also the author of several other books for children published by a variety of Jamaican and British publishers.
Her books for adults include the short story collection, The Parable of the Mangoes, available through Abeng Press, which (under the title Caged Birds) was runner up for the Una Mason prize in 1995. A poetry collection, Woman Song, and a novel, Excavation, are both available through Peepal Tree Press.
Individually, her stories and poems have appeared in Savacou, Bim, The New Voices, The Caribbean Writer, Nimrod, New Poets of Jamaica, The Literary Review, Focus, Pathways, Dreamrock, Facing the Sea, Caribbean Poetry, Caribbean Poetry Now, New World English, Bite In, The Oxford book of Caribbean Poetry, The Daily News, The Jamaica Record, The Jamaica Herald, The Sunday Gleaner, The Sunday Observer Arts Magazine, The Children's Own, Scribbles, Metamorphosis, Caribbean Challenge and other magazines throughout the Caribbean.
---
About A New Day
Every backer at EVERY reward level for the Worlds of Possibility anthology Kickstarter is going to get a copy of A New Day, a poetry collection by Jean Goulbourne. When I held my last open submissions call in February of this year, I was not expecting, or prepared to consider a full poetry collection! But then this poet submitted several poems that I thought were fantastic, and I hemmed and hawed over which one poem I might accept, before finally deciding to throw caution to the wind and go all in on a whole poetry collection!
This is my first time publishing a poetry collection, and it's been a delightful process so far. The book itself will be printed in black and white, and it is divided into five parts. for each part, I have assembled stock art into graphic designs to go with the theme of that section. If you go over to the Kickstarter page and look at update #6, you can see some examples of the inside section images, and a glimpse of how the print book will look.
I can't wait to share the finished book with the world! Less than $1,000 until I for sure get to do that! Please keep boosting the Kickstarter! It definitely helps, and if you check out that update, you'll see another very exciting stretch goal reveal that we can all have, but only if we get more people to notice and back the project. Let's make it happen!