Worlds of Possibility
Purple/Magenta: a poem by Tiara Mica
This poem is from the February 2023 issue of Worlds of Possibility. I love its sense of mischief.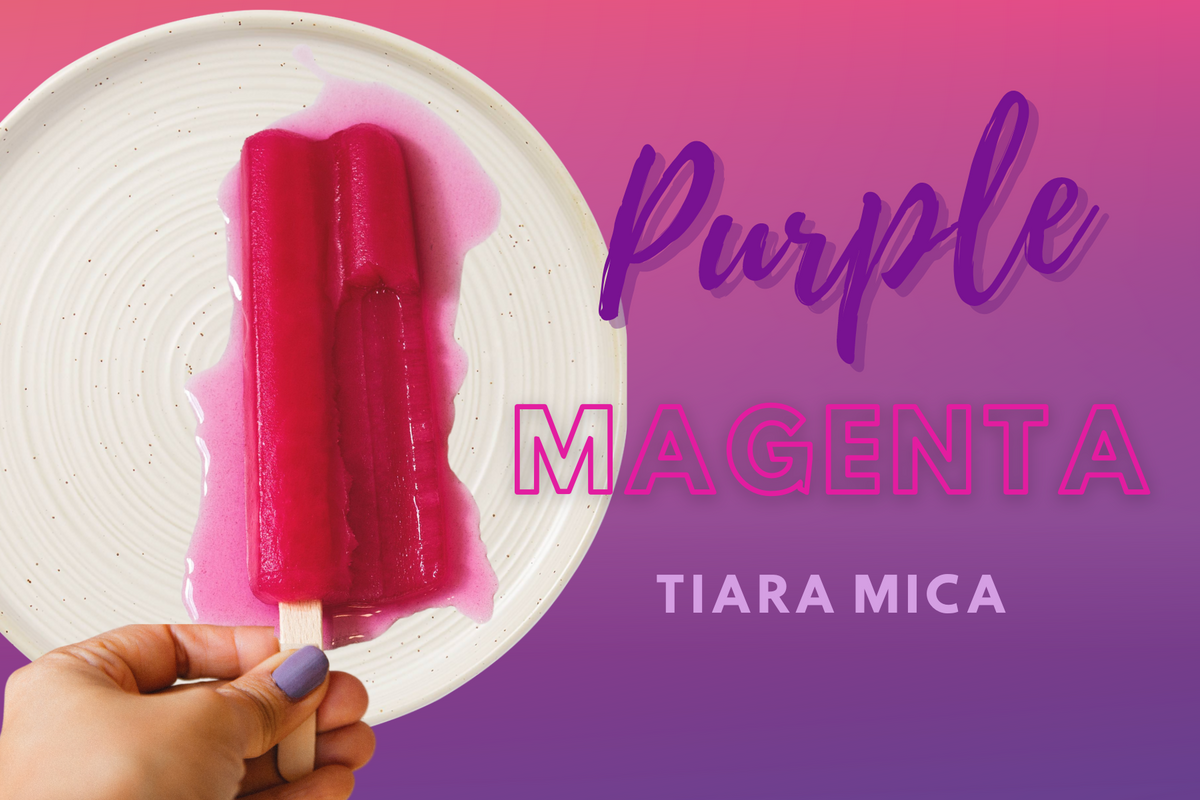 The Worlds of Possibility Kickstarter is officially in its LAST DAYS! We've hit our goal and now we are working towards stretch goals!!! Specifically, at the time of this post we are $633 away from a stretch goal that will mean I open back up to submissions to find two brand new poems for the anthology! Currently there are 13 original poems in the book, hitting this stretch goal will bring that up to 15! To whet your poetry appetite, I thought I'd share one of the current ones.
This poem is from the February 2023 issue of Worlds of Possibility. I love its sense of mischief.
You can listen to me read it as part of the OMG Julia Podcast, or read the full text below! And either way, stick around at the end for exciting Kickstarter flash reward news!
---
Listen to "Purple/Magenta - a poem by Tiara Mica" on Spreaker.
---
Purple/Magenta
by Tiara Mica
the thickness absorbed the room,
a tunnel of stars,
that moment just after the evening shades into nighttime,
just below the skyline;
the abundant blooming rose to the center of the field,
taking over the patch of grass,
likely fighting for its camera time
though innocently placed around the blanket of peonies.
melted against the tongue,
the flavored ice did such a great job staining it.
of course,
we made fun of ourselves
drawing out the sweet,
fruitiness in an attempt to avoid our parents knowing we had eaten something so sweet right before dinner
but it was inevitable;
your lips looked bruised, and mine?
equally as
washing it off was out of the question
and so was damn near everything else.
If punishment meant we could do this all over again in a couple of weeks
That'd be fine by me.
---
About the Author

Tiara Mica is a fiction writer and poet who recently completed her bachelors in English/Creative Writing in 2021. She has studied creative writing for eight years, starting with her high school experience as a creative writing major at CAPA in Philadelphia. As a woman of color in the writing industry, she always expresses her art through many mediums to break through as a refreshing voice.
Editor's note
This poem is refreshing and sweet and ice cold, and it makes me want a Popsicle! So, very refreshing indeed. I loved it instantly when I read it in my open submissions call earlier this year. I accepted it right away and put it straight into the February issue.
---
Kickstarter Mystery Reward!
We're down to the end, and I am unveiling a special flash reward that you can choose as a primary reward, OR as an add-on! This is a grab bag style reward! You won't know exactly what you're getting until you receive it!
There are three options:
$3 Digital Mystery – this could be a short story, a poem, a piece of art, or some combination of these.
$5 Physical Mystery - this could be a sticker, a postcard, a poem, or something else small.
$7 Digital AND Physical Mystery - get both together and save a dollar!
I decide to do this because when I was a kid, I LOVED getting surprise bags from my local Sanrio store. You'd pay a few dollars and get some pencils or erasers or stickers themed to Hello Kitty or My Melody or similar. If you didn't want what you ended up with, you could trade with friends, but at least half the fun was opening the bag to see what was inside! I wanted to share that fun spirit with you!
If you order this and you have already ordered the art rewards, your mystery will be something different than those items! If you DIDN'T already order an art reward, you may receive something new, or something from the listed rewards.
You can also get multiples and send little surprises to friends if you want. When I do fulfillment, if you have added mystery rewards, I'll ask if you want them sent to the same address or different addresses, and yes, you may include a small gift message so your friend knows who sent it!
The Kickstarter ends Saturday morning Eastern US time, so make sure you get your pledges in soon!