News
Why Didn't You Just Leave has launched!
The anthology of ghost stories I am co-editing with the amazing horror writer Nadia Bulkin has just launched on Kickstarter!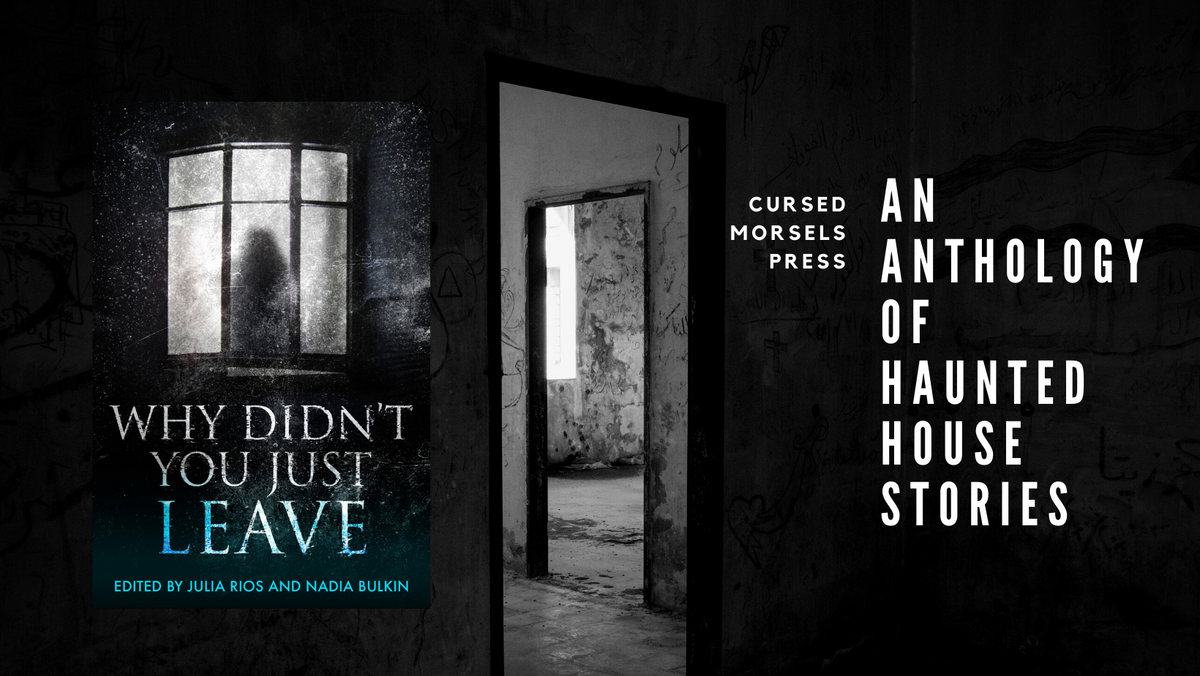 This is the anthology of ghost stories I am co-editing with the amazing horror writer, Nadia Bulkin. The publisher for it is Cursed Morsels Press, a very cool small horror publisher.
I designed three stickers for this one!
We've got early bird specials that are only good for the next 24 hours, but if you act fast, you can grab all the art plus the book for $10 less than the usual price! Click here to back this project on Kickstarter!
These stickers are super cute, if I do say so myself. I used stock art to design them, and honestly, I have been craving Ghosty-Os ever since I made them up. I am sure they taste frightfully delicious!
My Readercon Schedule!
In other news, I will be at Readercon next weekend in Quincy, Massachusetts! Here's where you can find me!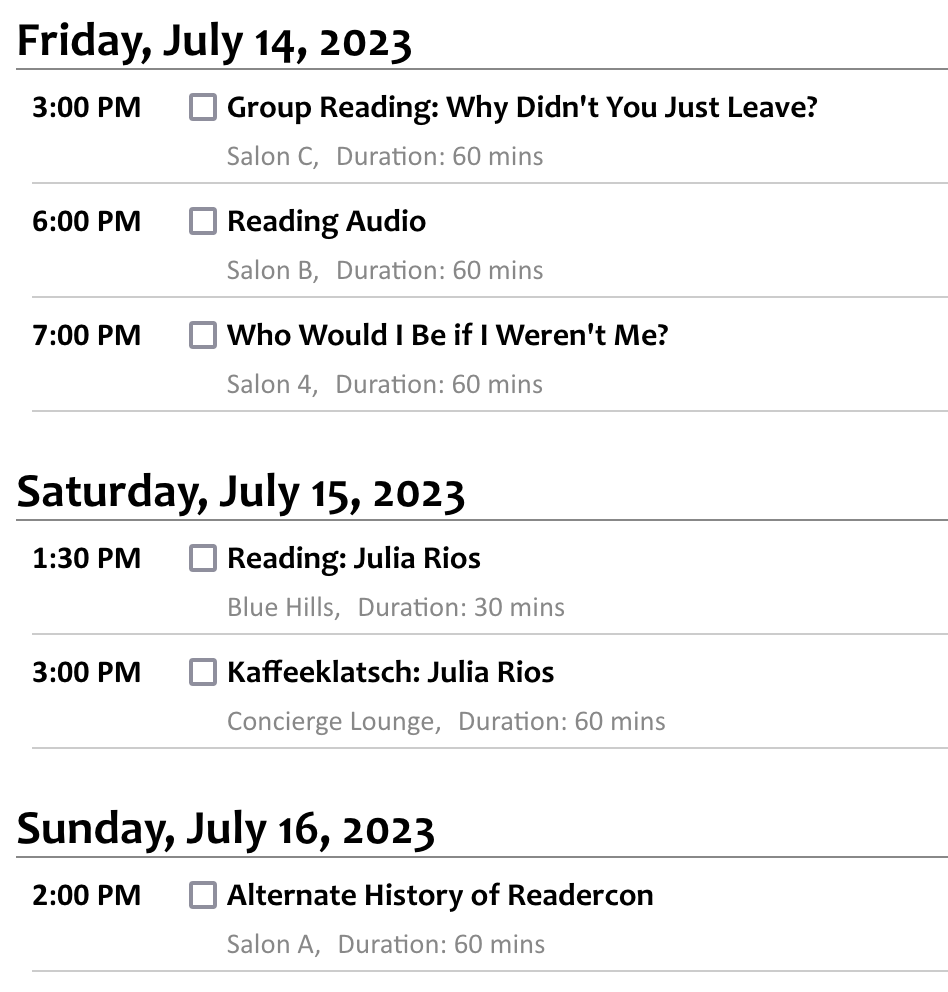 I'm excited to share a group reading with Nadia, my co-editor, where we'll be reading excerpts from stories in Why Didn't You Just Leave. We'll also have some postcards to give out to people who come see us in person!
I'm also excited to be on a panel moderated by the excellent C.S.E. Cooney! That's the Reading for Audio one.
I will be moderating the Who Would I Be If I Wasn't Me panel, and it's got a killer lineup of panelists: Lauren Beukes, K.M. Szpara, Matt Kressel, and Michael Swanwick!
I've also got a solo reading, where I may read Worlds of Possibility pieces. I've also got some special Worlds of Possibility postcards I'll be handing out (not any of the designs from the Kickstarter), so if you're going to Readercon, please do come say hi and ask me for one!
I also have a Kaffeeklatsch, and I do hope some awesome people will show up to that so I don't have to talk to an empty table of imaginary friends for an hour!
Anyone who comes to my solo reading or kaffeeklatsch will get a special mystery sticker or postcard in addition to the Worlds of Possibility one I already mentioned! You'll have a few different options to choose from!
Finally, the Alternate History of Readercon panel will be my last item, and that should be a hilarious hour of improv to close out the weekend.
Signing off for now, but look out sometime next week for the next public Worlds of Possibility story!