This Is Why We're Like This
Zoom With Gwynne Garfinkle
Gwynne Garfinkle grew up to become a writer of novels, stories, poems, and more, and it all started with Zoom.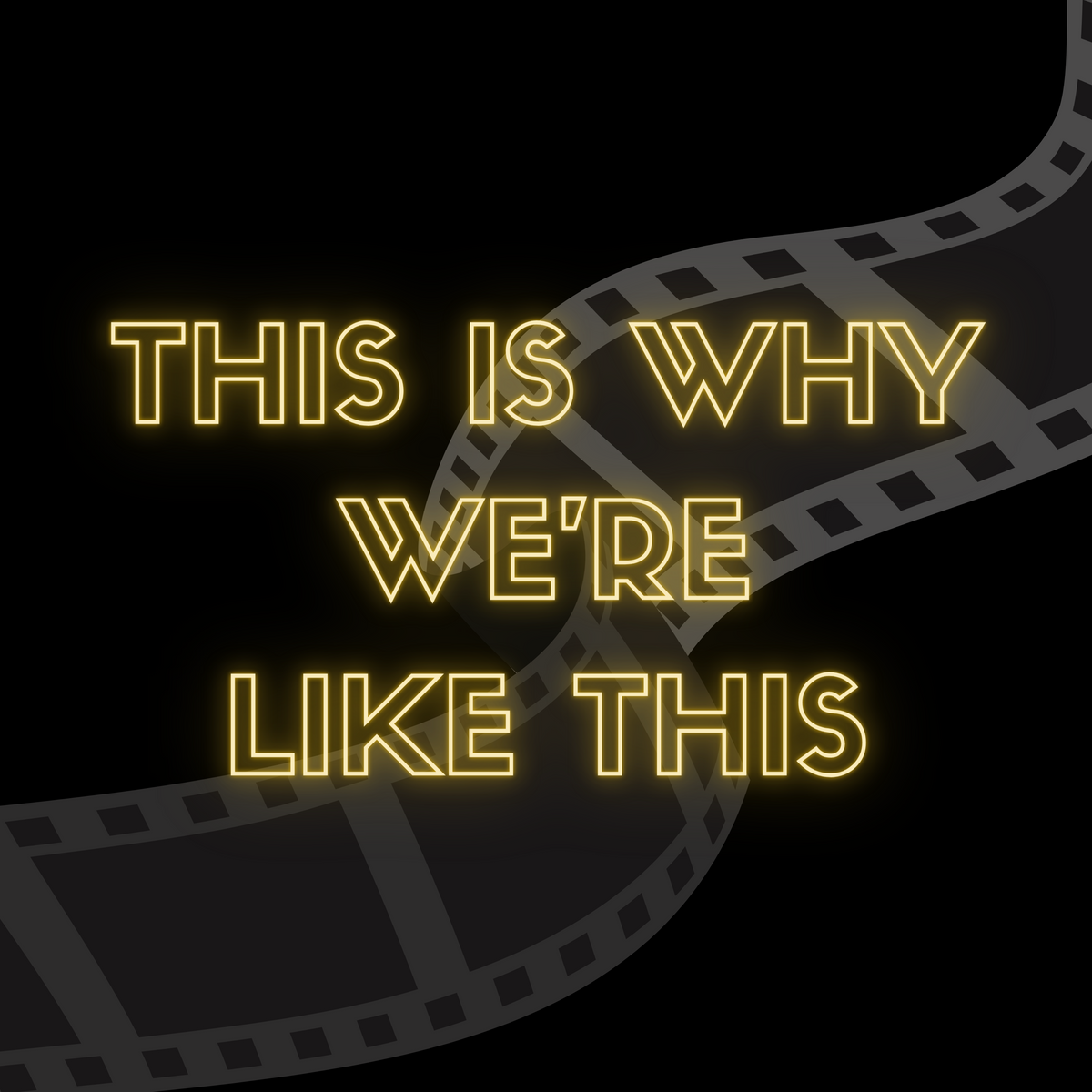 2022 marks the 50th anniversary of a PBS show beloved by kids in the 1970s: Zoom!No, it is not the video conferencing tool… Our guest this time is Gwynne Garfinkle, who wrote a letter to Zoom that was read on the air in 1974! Gwynne grew up to become a writer of novels, stories, poems, and more, and it all started with Zoom.
Listen to "Zoom with Gwynne Garfinkle" on Spreaker.
---
Check out Gwynne's books, including her novel, Can't Find My Way Home, a political ghost story about a soap opera star in the 1970s who is reunited with the ghost of her best friend who died protesting the Vietnam war. She's also got a poetry collection called People Change.
If you would like to listen to one of her stories, you can find "A Wild Patience" in three parts on Escape Pod: Part 1, Part 2, Part 3.
And if you want to read a free story, you can check out "Sinking, Singing" in the May 2021 issue of Mermaids Monthly.
---
Here's Gwynne's summary of Zoom:
ZOOM was a 1970s kids show on public television that was produced in Boston. A group of kids sang songs, performed skits, (I think) showed the audience how to make crafts etc., read letters that kids sent in, and (I think) had "rap sessions" about various topics. There were also documentary segments about other kids. (I remember one segment about a girl who broke her arm, had to get a cast, etc.) The cast changed from season to season; I think kids could only stay for a season or two. My favorite cast member was Bernadette, who did a trick with her arms that I can do to this day.
The show also featured a language called Ubbi Dubbi, in which you add "ub" before every vowel. If you sent a SASE to the show, they would send you ZOOM cards (each card featured a cast member on one side and some ZOOM-related activity on the other side). I used to own a bunch of these. There was also a ZOOM book and an LP. I'm not sure how many times I wrote to the show before they read my letter on the air. It was definitely a memorable event in my young life, to the point that I remembered which cast member (Shawn) read my letter!
Here is the link to my ZOOM episode (queued to the segment with my letter): https://americanarchive.org/catalog/cpb-aacip-15-60cvf203?term=GARFINKLE&proxy_start_time=644.06
---
We had never seen Zoom before, but we thought it was a really interesting show! Did you ever watch this as a kid? Or, perhaps you watched the 1990s reboot? Let us know!
We learned a lot of things from this discussion, including that Gwynne's favorite cast member, Bernadette, is now an energy sound healer!
You can read a transcript of this episode below if you like.
---
Julia
Welcome to this is why we're like this, a podcast where we talk about flooding, trying to pop a balloon with a string, garages that are dark and webby and guarded by leprechauns, and the television shows that shaped who we are today. For better or for worse. I'm your host, Julia Rios.
Geoffrey
I'm your other host Geoffrey Pelton
Julia
And today our special guest is Gwynne Garfinkle. Welcome, Gwynne.
Gwynne
Hi. Thank you.
Julia
Why don't you introduce yourself? Tell us a little bit about who you are and what you do. I know you actually have a novel that just came out.
Gwynne
Yes, my name is Gwynne Garfinkle. I have a new novel called Can't Find My Way Home which came out just a couple weeks ago published by Aqueduct Press. I also have a book of short stories and poetry called People Change also published by Aqueduct.
Julia
Cool yes, and Gwynne has also written lots of poems and short stories and other things and I've even published a couple of them. You had a couple that I did as reprints in Mermaids Monthly this last year
Gwynne
Yes, yes, and I also had a reprint in Escape Pod, the podcast of my novelette A Wild Patience came out last year, which I was very excited about.
Julia
Awesome! We will link to all of these things in the show notes so that you can take a look at them if you want to learn more about Gwynne, but the most exciting reason that you're here today is because back in 1974 you wrote a letter to a popular children's television show that was produced on WGBH Boston, the PBS station that is local to Boston, and from all the way across the country in LA you sent your letter and they read it on the air.
Gwynne
Yes and I guess this is the the fiftieth anniversary of Zoom.
Julia
It is.
Gwynne
Which is why suddenly a bunch of episodes became available online to watch. I've been looking for this for a while now and when I discovered they'd put some episodes online I immediately looked and fortunately it was searchable so I was able to put my last name in otherwise I'd probably still be looking. But yeah, it was very exciting then I you know I have a very clear memory of of it happening. And it was pretty much the only part of the episode that I have a clear memory of for obvious reasons. But yeah, it was super exciting and actually you know since since um since they they put the episodes up and I told people about it quite a number of my friends have said oh I you know I wrote letters to zoom and they never read mine. So apparently I mean apparently they got thousands and thousands of letters. So I actually you know I I really I really made it through somehow.
Julia
You won a writing contest. Basically.
Gwynne
Yeah, yeah, right? yeah.
Julia
So how old were you when you sent this letter?
Gwynne
I was nine years old, or at least when they read it I was nine years old. I think it actually was a March episode and my birthday is in March so I might have actually been eight when I actually wrote it. Yeah.
Julia
Wow. Okay, so tell us a little bit about the context in which you had been watching this show. What do you remember about like what your life was like and what the show meant to you?
Gwynne
Well I lived in Van Nuys, California, and I had been watching the the local PBS station, channel 28, ever since Sesame Street started. I think I was watching Sesame Street pretty much when it started. And also then The Electric Company and then at a certain point I started watching Zoom and I'm not sure how how soon I started watching it after it went on the air because I was only 7 when it started and I'm thinking probably I didn't start watching it instantly. Um. But certainly by the time I was eight I was really into it and I remember you know sitting in the living room at my house and and watching it I think they may have actually shown like on the weekends. Maybe they may have shown like little mini marathons or or something like that because I think you know I mean I saw all the early episodes even though I probably didn't see them when they first came on.
Julia
Okay, did you? um, do you remember the like singing the zip code?
Gwynne
Oh yes, yes, and yeah I and I was I wrote I wrote in many times I don't know how many letters I actually wrote you know with actual content like a lot of the time I think I just I wanted the Zoom cards which were these cards which on one side it was a cast member and on the other side it was like an activity or a craft or some other Zoom related thing I had a big pile of them. So obviously I was sending in lots of self-addressed stamped envelopes. It was— it definitely would have been like the first time I had a concept of what a self-address stamped envelope was which came in handy in later life. Um, yeah and I had I also had a book they had I don't know if they had more than one book I had a book. There was a there were I think more than one record album but I never had those.
Julia
Wow. Okay, all right? Well ah with that all in mind I'm going to read your summary of this show.
Geoffrey
I have one more question. Um, when you when you wrote them letters, was it always sort of personal letters like the one that they ended up reading or did you also submit games and plays?
Gwynne
Knowing me I probably did not submit a game. I don't remember submitting any plays. I don't actually remember sending in more personal writing. You know I may have just said you know hi I love your show, please send me a Zoom card. Considering how many of the cards I had I can't imagine I actually generated all that much content every single time.
Julia
Okay, so here's what you had to say about it:
"Zoom was a 1970 s kids show on public television that was produced in Boston. A group of kids sang songs, performed skits, I think showed the audience how to make crafts etc., read letters that kids sent in and I think had rap sessions about various topics. There were also documentary segments about other kids. I remember one segment about a girl who broke her arm and had to get a cast. The cast changed from season to season. I think kids could only stay for a season or two. My favorite cast member was Bernadette who did a trick with her arms that I can do to this day. The show also featured a language called ubbi dubbi in which you add ub before every vowel. If you sent an SASE to the show they would send you Zoom cards each card featured a cast member on one side and some Zoom related activity on the other side I used to own a bunch of these There was also a Zoom book and an LP. I'm not sure how many times I wrote the show before they read my letter on the air. It was definitely a memorable event in and my young life. The point that I remembered which cast member —Shawn— read my letter."
Um, so so this is a pretty accurate summary of what happens in any given show. Um in in the show that we watched that had your letter. They did a segment with. Someone having sent in an an idea for an activity then they did a little documentary then they read your letter then they played some games they did a play and they sang Johnny be good.
Geoffrey
They they actually had 2 sort of mini documentaries. Um, one was one was of a real bummer about ah, let's see what's
Julia
Um, Kaskaskia illinois the first capital of Illinois.
Geoffrey
Kaskaskia Illinois ah Where the um where it turns out it if it keeps on raining the levee was going to break. Um, sorry I had that I had I had the the the initial drum solo from that song in my head the whole time. Um.
Julia
Ah I'll have more to say about that one when we get into it.
Gwynne
That was horrifying.
Geoffrey
And then a short about a young Nancy Kerrigan
Julia
Right from Plaistow New Hampshire
Gwynne
Right.
Julia
Ah, 1 one Kathy Gilbert, a roller figure skater.
Gwynne
I didn't even really know that was a thing.
Geoffrey
A yeah um I I did not either.
Julia
Um I guess it might be called skate dancing… is it is that like roller dancing is that what they called that? because there was definitely a thing. I remember this from when I was little in the 80 s because my local roller rank had like. People who did that? Um, but it was never like it was never like figure skating it was specifically for roller skates. Um, and I couldn't do it I I could barely go around forward I couldn't even skate backwards. Let alone do jumps.
Gwynne
And I didn't know I didn't remember.
Julia
Um, okay, so so Gwynne first of all when you watched this back. Did you remember any of the things from this specific episode as you were watching it? did any things leap out to you and and you thought oh wow. Yeah I remember this or I know what's going to happen next.
Gwynne
Mainly I remember the letter segment I remembered almost all of it except for the leprechaun I mean basically my letter talks about you know, sitting in my my family's garage and so I could sit and think and how the other kids thought that was Dumb. Um I remembered all that. Yeah. And that the then at the end apparently I said it was guarded by a leprechaun and I literally I was like what? I did not remember that at all I mean actually you know what was it? yeah.
Julia
It really was a twist.
Gwynne
I mean I almost wondered if there was more to the letter. There was more about the leprechaun because it was just like oh by the way, there's a leprechaun the end. Um.
Geoffrey
Actually I actually rewound that part and watched it twice and like did she say something about leprechaun because Shawn kind of didn't say that part very well so it was hard to tell what she was saying in that moment and I I admit I keep… I came in here and ready to to say I think I heard leprechaun but it couldn't have been leprechaun. Could it.
Gwynne
So well you know, ah the writing I do now a lot of it is very like mundane mundane mundane. Oh. There's a ghost or you know something like that. So actually I'm very consistent. It's that that piece of writing was very on brand for. For what I would go on to write later but I was very surprised I did not remember the lepricon at all and I didn't really remember anything else about that episode except I mean I remembered Sean the girl who read the letter. She was really the only cast member of that season who I clearly remember. Um, there are other cast members from other seasons that I that I remember clearly I definitely did not um, did not remember the excuse me and I definitely did not remember that this the flood segment that came on right before my letter. Which surprises me because of how horrifying it was I remember as I said in my summary, there's there's another There's an episode with a girl who breaks her arm and as a cast I remember that clear as day that that stuck with me but not the you know these.
Julia
Um, it was really it was a lot.
Gwynne
These families completely losing their homes and walking along like the the floor plan of their former house that did not stick with me.
Julia
Yeah, and talking about like whether or not they'll be able to move back or they're going to have to go away and this is home but they might not be able to go back there.
Gwynne
I mean I think I think maybe. So You know I think I'm wondering if maybe the reason why it it seems more horrifying to me now is just because you know of climate change and so you know there have been so many disastrous floods and it just you know it's very much of ah in keeping with. With all the awful stuff that we are confronting all the time and maybe you know as a child it was just like it doesn't even rain that much in L A you know what? you know it just must it. It may have just seemed very distant for me when I was a child.
Julia
Yeah, also like even though it was a really well produced documentary. They didn't really show us pictures of the flooding so it was all just kind of people going around dry land where there used to be houses that really weren't livable now. But there wasn't water.
Gwynne
Yeah. Yeah, but it just it. You know it it? Yeah but it clearly didn't it. You know it didn't strike a chord for me as a child like oh oh I could lose my home this way that it you know because otherwise I think I would have remembered because as I said it was. Right? before my letter so I obviously did see it. Yeah.
Julia
Yeah, but then what happened was they read your letter and that just eclipses everything in your memory because it's your letter.
Gwynne
But yeah, the other thing I don't remember and there's there's really no way I can find out is whether I'm assuming they didn't actually send people you know something saying you're going to be on. You know your letter will be on this episode or. I don't know if they did that and if my parents knew and that was why I was watching you know because you know the show is aired once I'm pretty sure I only saw that episode once I think I saw some of the earlier episodes in in Rebunds. But if I had missed it if I had missed it I probably never would have seen it so I'm wondering if my if my parents actually knew I feel like they were in the room with me but there's you know there's There's no way I can confirm that at this point I would think that you know like yeah yeah, yeah, exactly I mean I would think like that segment of the.
Julia
And. Right? But it would make sense if they knew and they had like arranged so that you would be watching it together.
Gwynne
The the play of the week I would think they would you know let kids know where you know we're putting on your play on TV.
Julia
Yeah I would hope so like but because if you wrote a play and then they perform it. How exciting is that?
Gwynne
Yeah, and I really hadn't remembered I mean I remembered obviously that that you wrote letters in and that they were part of the show but I hadn't really remembered that almost the whole show came from the letters and. I Mean aside from those documentaries and like and the sing along thing at the end pretty much the whole rest of the show came from letters I didn't that kind of hadn't either Id I'm not sure if I did know that at the time or if it just sort of fell away and.
Julia
Yeah, yeah so I think um, it's a really interesting show and one of the things that is interesting about it is how much they want to include everyday kids like from the cast members that are actually on it.
Gwynne
Because that's kind of the coolest thing about the show.
Julia
To the people that they're getting letters from and even in the theme song the theme song ends with like you know this is who we are. But then who are you? What do you do and it cycles through like pictures of a bunch of different children from all over the place who aren't in the cast and that.
Gwynne
Yeah.
Julia
Makes me think like okay so the show is definitely like four kids and it's for all the kids not just you know Star kids.
Gwynne
yeah yeah I think that was what resonated with me at the time just because a lot of I mean some of the cast members I definitely remembered now and yeah, they seem like average kids they seem like real kids they weren't like the Mickey Mouse club
Julia
Um, yeah, it's turned out that a lot of them could sing pretty well like so they clearly had selected for kids who like to perform but also I think they were just drawing kids from the local area. Um, because this.
Gwynne
Kind kind of kids or you know? yeah.
Julia
it Came up recently since it's the fiftieth anniversary. It came up on my local town. Ah Facebook group where people were like it's the fiftieth anniversary of zoom like who here knows one of the cast members and nobody in my town Like admitted to having been a cast member but some of them said oh I went to school with one of them.
Geoffrey
That's it's it's interesting the way the the sort of user interactiveness of it because there you know there's There's a segment we do where we talk about the the most painfully dated moment but in a way that's that's kind of a very a very modern contemporary. You know. That's ah, that's the the you know the live stream reading the tweets out loud to back to the audience almost that's that's a very that became a very popular the direct audience engagement. Um rather than the the separation of audience and show. That was much you know much more of a part of things back then.
Julia
I mean I think it depends on what you're what kind of show you're dealing with because if you're dealing with um, talk shows or radio shows a lot of the time it would be about like listeners calling in and someone taking the call on the air and I feel like that that.
Gwynne
Yeah.
Julia
Format is very popular just so that people actually get to think that they're being heard.
Gwynne
Yeah, but to do it with kids though you know it seems like something I mean does something like that exist now I don't know I don't know if there needs to be so much because of the internet but still it.
Julia
Yeah I don't I don't know if there's anything like that now I know that they did bring it back in 1999 ah for one season so there are a second wave of Zoom people when I started to look up like where is the Zoom cast now. Ah, the thing that came up with somebody's Twitter thread showing where all of the 1999 Zoom cast is.
Gwynne
Ah, right? yeah.
Julia
Um, so let's talk a little about the the actual contents of this episode. Let's let's go into like this. Um I don't think we have. First of all Geoffrey and I usually talk about notable people. But I don't think that there are specifically notable people. Oh you have people? Okay, yeah.
Geoffrey
Oh no ah no I'm agreeing there's I I found 1 person but he I don't think he was in this season like he went on to be a musician and he's been on Tv a couple times.
Julia
Ah, which person was that?
Geoffrey
Oh gosh I don't remember his name but he wasn't in This episode there is however um, not a person but a thing. Ah, the main thing where they frequently talking about Zuma Zoom Zoom that did make its way into the popular song rump shaker by Rex and effects. Ah and that.
Geoffrey
Contains ah Pharell's first writing credit. Ah and the saxophone sample from the 1972 song darkest light by Lafayette Afro Rock band so
Julia
Um, wow. Ah so ah yeah I learned that I think so I think that one of the kids from this episode was in a band. Um Mike.
Gwynne
Wow.
Julia
Mike Dean who is in Michael Dean and the timeless something. Ah and the timeless band possibly and I think they released an album in 2008 um so like it exists. Um, but this is not a band that I had ever heard of before.
Geoffrey
Mike.
Julia
Um, and I would be surprised if this was Mike's only job.
Geoffrey
I don't know, that guy doesn't… I got I got an impression of Mike from watching this show that that that this guy doesn't play by other people's rules too well and maybe you know? yeah.
Gwynne
Um, was was Mike the one who was wearing it the the jacket on top of the his rugby shirt. Yeah right.
Julia
Yeah, yeah, yeah, yeah, Mike is Mike is too cool to wear the uniform.
Geoffrey
We've got a dress code here. Mike Mike is too cool to rehearse his letter reading and flubs that kid's name come on Mike I'm glad you got Sean.
Gwynne
yes yes yes yeah Sean was great I also love I also love Sean because Sean like in the opening credit she had like the little introspective.
Julia
Ah, Sean was great. Ah.
Gwynne
I mean other kids are like dancing around and she's just kind of being introspective in these these little photos of her with kind of thoughtful music playing behind her I think I related to Sean but.
Julia
Which is great because she related to you thinking and thinking in your garage and did you spend a lot of time sitting and thinking in the dark.
Gwynne
What I don't know that I was actually I don't I don't think the garage was actually dark per se I mean the door was open. It was like yeah the door was open I was like in the garage so you know I could see out I don't think it I was like in the dark I was I mean it was a little gloomy but I I I wasn't enclosed. The the door would have been I think open? Yeah no I was definitely not in the Dark. Um, but yeah I remember I was sitting there. There was a chair there in the back and I would just sit there and and contemplate I don't know about what but.
Julia
But you but you liked to spend time thinking.
Gwynne
I wasn't you know I wasn't a super popular kid as you know one might assume from from my letter about sitting in a garage but but I was also kind of just I was kind of Defiant about it Even then you know again which it kind of comes through in the in the letter you know, saying the you know the other kids think this is silly but you know they have no answer when I asked them why.
Geoffrey
Ah, and I relate so hard to this? um and I also think and I as I was watching this I was thinking Oh man this this whole thing where part of it is just watching a group of kids play a game.
Julia
Yeah.
Geoffrey
Like oh man I totally would have been into that and I went oh man we wish I had a group of kids to play with.
Julia
Um, to play game. Yeah, um, okay so the first thing they do is they they read a letter from someone who's like here's a good activity for you.
Gwynne
Great.
Julia
Ah, take a balloon and then take a piece of string and try to wrap the string around the balloon and pop the balloon with with that string.
Gwynne
Right.
Julia
Um, which is harder than you might think and there's lots of mishaps but eventually they all managed to do it. Did you ever like actually try these activities because I assume that's the kind of thing that would they would put on the back of a Zoom card.
Gwynne
Yeah I don't remember doing that one I So they ah there were recipes like in other ones there were all kinds of things and you know there was ah the Ubbi Dubbi language which I did learn how speak? Um, So yeah I did do activities I I you know I wasn't all that into games. But there were a lot of other kinds of activities that I I know I did try and again you had to have a group of you had to have a group of people to do the games but the things I could do on my own I would have done.
Julia
So ah, you said you did learn Ubbi Dubbi. Did you did you speak Ubbi Dubbi to people?
Gwynne
I don't know if I spoke it to people. I could speak it. I don't I don't know if anyone around me spoke it. I don't know how many kids on my block watched Zoom so it only really would have you know been been good if other people could speak it. Also it's like I can still speak it. But I found it hard to understand it when they were speaking it to each other on the show. But I know I used to be able to understand it completely. Also.
Julia
Okay, yeah I found it really hard to understand when I was a kid We didn't speak up Ubbi Dubbi Um, we spoke Ithig, which was the same thing except that the thing that you inserted was Ithig.
Gwynne
Yeah.
Geoffrey
Oh that's interesting because ah the one I'm familiar with is Oppish, which really is very you know, linguistically similar to Ubbi Dubbi you know ub and op… they they could have been I mean that's yeah.
Julia
Oh I don't know that one. It's like Norwegian and swedish.
Gwynne
Like when they when the one boy was teaching trying to to teach the others I could understand them then but when they were when when they were just kind of going on it on a spiel with Ubbi Dubbi, I Really I I lost my comprehension.
Julia
Yeah, like when they were doing just simple one syllable words I was like yeah that's fine, no problem when they started talking in complete sentences I was like I have no idea what's happening here.
Geoffrey
I Felt like such a grumpy grandpa during that part. It's like you kids on your stupid talk. Speak english.
Julia
And I was like I was wondering if it was actually I feel like if it might have been easier to understand because it kind of slows you down. Um, because.
Gwynne
Maybe maybe yeah.
Julia
Because when you say ithig when you speak and I remember speaking this a lot with kids in front of adults too like adults wouldn't be able to understand it. But I'm pretty sure they did. But when you speak it like it I think it makes you slow down a bit so you'd say like "hi the guy, I the guy a the am Ju the goo lee the ghee uh the guh", which is "Hi I am Julia" just in case, you are wondering. Ah, and I feel like I so I can still do that. But I don't think I wonder if I would be able to understand children speaking ithig now the same way I could when I was kid.
Gwynne
I was kind of sad when I couldn't when I I was kind of sad when I was watching and I couldn't understand what they were saying because I know I used to be able to to completely understand.
Julia
Oh sad times… we lose our language comprehension. Um, yeah, so like I I noticed when I looked it up in my town's ah Facebook group when people were talking about it that like one of the things that kept coming up over and over again where people would just say like 0 2 1 3 4 which is the zip code. Because they sing it with a very specific tune and so like they tell you at various points during the show like if you want to if you want to get a Zoom card or send us a story or a play or whatever send it to box three fifty Boston Massachusetts 0 2 1 3 4 um
Gwynne
Yes. O 2 1 3 4
Julia
Zero two 1 3 4 yeah Yeah exactly o 2 1 3 4 and and they sing it and apparently like that zip code in that song pattern is what everyone remembers. Um.
Gwynne
Yeah, yeah, yeah I think I you know when the first time I had to send a letter to that zip code I might I was really excited because I knew I knew where it was I.
Julia
Excellent. Okay, so let's talk about this documentary. so they basically follow around a group of kids who lived in Kaskaskia, Illinois this this episode of Zoom came out in 1974 and in 74 there was a great flood. Had flooded all of Kaskaskia Illinois. Kaskaskia Illinois, which they don't go into in the documentary, was originally a peninsula and it was the first capital of the state of Illinois when it was a state before the capital moved but um.
Geoffrey
Oh wow.
Julia
It stopped being on a peninsula because the Mississippi River's route kind of changed and it started to become an island and then they built levees but in 74 I don't think it's the first time even that it had flooded but it was like one of the largest ones and it had originally like at its height. It had a peak population of about 7000 but um, by 1970 it had about 80 people living in it. Um because it wasn't an important like it. It was not the capital of Illinois and it was a small island in the Mississippi. Um, and it became harder and harder to live there by the time this flood happened and a bunch of the people whose homes were flooded didn't come back. The population kept declining. Um so that I think by 1980 it had 33 people on the census in it because of course what we have is census data. So that's why I have 1970 and and 1980 and not like the actual numbers for 1973? Um, as of 2010, it had 13, which is actually four more than it had in 2000 when it only had like 9 so it has steadily declined in population because of 1993 when there was another giant flood in the midwest that flooded like large parts of the midwest. It also got flooded again and it was under nine feet of water. So the 33 people that had stayed in 1980 I don't know how many of them were even there in 1993, but even saying that all 33 of them were, probably all their homes got destroyed a second time.
Geoffrey
Um, unless they were on like 10 foot stilts because Nine feet is a lot of water.
Julia
Um, it didn't look like they were building their homes to be on stilts. They were hoping that they could build this levee that would be big enough that the water wouldn't come over it. But the floods in 1993 were really big like I don't know if um, if you all remember that.
Gwynne
Yeah.
Julia
It was like national news for weeks and weeks and I feel like it really ruined a lot of crops like all over all the midwestern states and I remember that during that year I think my mother and sister and I were supposed to take a trip somewhere and my mother doesn't like to fly so we were going to go on the train and we couldn't go because all the train routes were flooded so it was impossible to actually cross the country on the train and we had to wait until 1994 so um that's
Gwynne
Wow.
Julia
Random trivia about the great floods of 1973 and 93 um, but yeah I kind of I wondered whether those kids like what had become of them and it looks like. Kaskaskia is like a small village but it's within a larger area. So I think a lot of them lived nearby. They just didn't live on that island necessarily.
Gwynne
Mmhmm.
Geoffrey
I'm particularly curious as to what happened to this one kid because he mentions. Yeah for a while we were living in you know, government trailers. But that's you know they're smaller and closer together. There's not much to do except go into town and get into trouble. So now I'm back in Kaskaskia, I hope some other kids get here soon. It's like oh man. It's like oh man this this kid has has come under bad influences and needs he he needs to join the buttercream gang where where he lives.
Julia
I Mean yeah, that's yeah.
Gwynne
Yeah, it was such such a bleak segment I mean that the girl you know, walking along the floor plan of her home and saying oh yeah, there was a dresser here is like ah just.
Julia
Yeah, and like "I'm sad that even if it comes back, it won't be the same because I won't be able to have my furniture that's been destroyed like my home."
Geoffrey
Like my dad says maybe we won't move back because why? why just why? build another house when next year there's gonna be another flood to destroy it. That's actually not a bad point.
Julia
Um, lose it all again. Yeah oh it's rough. Um, yeah I tried looking up some of the kids because they did leave their names.
Gwynne
Right? Yeah, so.
Julia
And the only ones that I could find definitive um information about were because they had both died so that was like obituaries and I was like oh that's sad. Um, one of them grew up to become a Gap manager.
Gwynne
Oh they wouldn't have been that old.
Julia
No, they both died when they were around 50 and like they were a sister and brother the brother died first and the sister died like a year later… um the obituaries didn't list cause of death. But apparently it was unexpected in both cases.
Gwynne
Yes.
Julia
Yeah, the the sister grew up to be a manager of stores like the Gap and Babies R Us. So um, it's an interesting thing to think about when you're looking at like these very rural kids from the 1970s and you're like what kind of lives did they lead? oh a manager of the gap. Wow.
Gwynne
Right.
Geoffrey
This sounds like this this sounds like an award nominated novel… not award winning but award nominated.
Julia
Not Award winning just award nominated. Ah, and so sad. Ah yeah, so like the other ones I couldn't figure out much about whether what they were doing I found some things where I was like is this this person? it could be but I don't know.
Gwynne
Yeah.
Julia
The boys were easier to try to look for than the girls because if the girls got married they would have changed their names. Um the the boys like some of their names were so common that it was like well these three people that I found randomly on the internet could be them. But I don't know if any of them are.
Gwynne
Right.
Julia
Ah, but yeah I wonder though like… I kind of wondered how they felt about being able to do this documentary like if it was a cathartic thing for them or if they felt like oh people are coming to look at things but it doesn't matter.
Gwynne
Wow yeah, I'm curious.
Geoffrey
Yeah, I don't think the phrase disaster tourism existed back then but I'd wonder about that.
Gwynne
I'm curious how they came to do that segment because I think that in general the documentaries came again from the mail people writing in and saying you know you should You should do a segment on this. So. I'm hoping it came from someone in actually in the community who wanted them to do it. But you know how would we know.
juliarios
Um, yeah, well I feel like all those kids must have gone to school together. Um, so like maybe a class at a school had written. I don't know. All right? So let's move on from that because that was just depressing as all get out. So, we have your delightful letter about how you like to sit in your garage and think and your garage is guarded by a leprechaun. Um, since you said that… The episode was released in March. I wonder if the leprechaun thing tipped it into being read because St Patrick's day is also in march.
Gwynne
It could be could be I don't know I mean I think the letter was much better before the leprechaun showed up...
Julia
I Thought it was a real twist I was not expecting that so I was like well okay, just guarded by a leprechaun! and I think it actually also kind of speaks to the sensibilities of the show in general because.
Gwynne
Yeah.
Julia
If You'll notice like the play —which we can talk about next— the play is about a princess who is very plain and she has straggly Mousy hair and it hides her face which is not pretty um but she's apparently really nice in the Kingdom. All the people like her but they're like she's never getting get married because she's yeah, she's never getting married because she is plain. Ah.
Geoffrey
But they still call her princess plain face which which which first of all, you know if you really really like this this woman maybe not come up with a hurtful nickname and second of all that's a princess this is Lèse-majesté. That can get you executed in some countries.
Julia
Well not in this one because she's a nice princess. Ah then the cook quits unexpectedly and the princess takes over cooking duties.
Gwynne
yes I Loved the the line reading on that was hilarious.
Julia
I quit
Gwynne
I quit!
Julia
The princess takes over cooking duties and the steam from the cooking makes her hair shiny and go away from her face so she looks better and then a prince comes to dine at the castle and ah he thinks that she is beautiful and she thinks that he's beautiful and he's like no my ears stick out too far and I'm ugly but you're pretty and she's like no I'm not people call me Princess plainface and he's like will you marry me and she says yes because we all know the only thing that you need to have a successful marriage is to not find the other person repulsive to look at, right?
Gwynne
Ah, well it I mean it doesn't didn't help that they both had like fake noses the the princess and the and the prince both had big fake noses.
Julia
Yeah, yeah.
Geoffrey
Well I mean it could be that since since you know ah ah plays you know drama in general unless you're indulging in huge long Monologues They are not necessarily good for ah revealing the internal life of the characters. Maybe that was sort of a you know this this identical weird nose wasn't meant as a literal nose but as a way of marking them out as as kindred spirits or paired souls who immediately. Um, upon meeting recognize each other.
Gwynne
Right.
Geoffrey
I think if we look back to Plato's symposium and the the story of the origin of love where the where originally yeah, all humans were were were 2 people joined together and then the god split them out of jealousy. Maybe that's what we're seeing here is is what I'm saying.
Gwynne
Yeah, right right.
Julia
And they just like both together had the largest nose possible.
Geoffrey
Just just a magnificent honker. Just a huge paper mache. Yeah.
Gwynne
Yes.
Julia
Okay, so the thing is though so they they get married and this is how the play ends they get married by the cook who had found a much better job as a justice of the piece right? but.
Geoffrey
That was the best part of the play I think.
Julia
But I'm going to point out that it's a complete non sequitur that kind of comes out at the end just like the leprechaun and I think that the show tends to favor.
Gwynne
Right? right? right.
Julia
Things that are kind of like quirky and unexpected that kids will come up with.
Gwynne
Right? right.
Geoffrey
Well, it's the it's the 70 s people are people are at you know there's there's an anarchic sentiment ah in in entertainment. You know americans have started watching monty python it's it fits.
Gwynne
Well and it also had a little bit of a fractured fairy tales vibe to it which I you know I watched a ton when I was a little kid you know so that kind of humor.
Julia
Um, yeah, yeah. Yeah I think that that was definitely I also in my sort of like looking up things ended up watching part of the first episode ever of Zoom because that fiftieth anniversary thing. So when I looked at their page. They're like watch the first one with us. And so I didn't watch the whole thing but I watched part of it and they do a play in that one as well and the interesting thing about the first one is it's before everybody's gotten the notice that you can write into Zoom for Zoom cards and stuff.
Gwynne
Oh no.
Julia
So they're getting stuff that's from local people probably like related to people who work for the station. Um, so like the the play is by somebody who lives in Newton Massachusetts and then there's like a kid in Lexington who sends in an activity or something like that. And like I'm like ok so all these kids are probably like the children or neighbors of the people who work at the at the station locally. Um, but but again. Like that play that's in the very first episode is like full of just like really random stuff. It's very much in the same vein as drunk history. Um, except that it's for children and it's not trying to teach us history but like the first play especially has like a lot of.
Gwynne
Oh yeah.
Julia
Ah, narrative asides where the narrator is sort of like ok so in this next scene like why is this happening? We don't know um, but but they've chosen something where someone is saying things that are not really expected and I think that that's a.
Gwynne
Um, yeah, yeah, like when the when the King is like talking with his mouth full and and just cute.
Julia
Ah, thing the show values is coming up with something quirky and offbeat. Ah, yeah, and the Queen's like don't talk with your mouth open.
Geoffrey
Mike again. I don't know if that was scripted or if that was just Mike being a loose canon.
Gwynne
It was cute either way. Mike was a loose cannon.
Geoffrey
That's how he gets away with it.
Julia
Um, okay, so then after the play I think that's when we see our skating our skate dancer from New Hampshire Kathy Gilbert and she shows us her skate dancing tricks which is very impressive and then.
Geoffrey
It's a long segment though.
Julia
It is a long segment I mean it's because I feel like these segments are meant to like show you really how you could do something and the full arc of what is possible. Um, because like the similar segment on the first one is. A kid making a raft like out of branches and twigs and it takes you He They don't even tell you what he's doing it just takes you from him splitting logs to like gathering leaves and doing and you're like what is he making a wreath I don't know what's happening and eventually like it comes together and it's a raft and he covers it in in like canvas and then he goes out on the water in it and then he says like if you want to know how to do a raft like this right send a card to Zoom and i'll. I'll give you some instructions. Ah but like it's ah it's another long segment that shows you from start to end like what is possible and how he did it and I think for the skate dancer again. She's like I started skating when I was young but then like I wanted to do it. And so they gave me private lessons and now I do this and here's how it works and here's why I do it and here's how you could do it because it's like oh you know people ask isn't it hard skating 15 hours a week but it's not if you think of it as a sport because there's a lot you can work for and it's basically like you could do it too.
Gwynne
Yeah I Um I think I had a glimmering of remembering that segment about the skater because I love Roller skating which is probably why even though I never did anything like that. But I Yeah, it would have interested me. So Yeah I vaguely remembered that girl when I when we got to that when it got to that segment.
Geoffrey
What what kind of cracked me up about that was roller skates can be kind of loud, especially on wood especially in you know those acoustic it. So You have this sort of graceful dancing with music in the background then this this and I'm I'm not doing it very well because it's very hard to. You know, um and I'm as we've established many times. Not good at impressions. But um, this loud roller skate on wood noise going throughout. It.
Julia
Is sort of rumbling roar and she is like doing her graceful like leaps and turns and it's like oh ah.
Gwynne
Ah, and I was also slightly taken aback by her like her lipstick and stuff on this little girl. I mean she was what like probably.
Julia
Yeah I mean I think that is very I think that's pretty common in like dance recitals and stuff though. So.
Gwynne
I Guess that is yeah yeah.
Julia
because she wasn't wearing that when she was just doing her regular interviews and she was what I what I noticed that I thought was weird was that while she was doing her recital. She was not wearing her glasses.
Gwynne
Right?
Julia
So like I hope she could see well enough that it wasn't a problem for her.
Gwynne
Ah, well I think she was she was young enough that probably she was not super duper nearsighted I mean you know she was probably near. She was probably a little near sighted I is my guess. Yeah.
Julia
Um, well I hope so I was certainly very I had like if you had taken my glasses away as a child. There wasn't going to be able to see things.
Gwynne
I was I was near sighted as a child. But I I think I could probably I wouldn't have probably walked into a wall at the at her age if without my glasses on.
Julia
I mean I did not wear glasses from the time I was like 8 until I was 11 or 12 Um, and then I got contacts because they gave me glasses that gave me migraines so I just stopped wearing them. Ah and I would like pretend I could see, but I could not so I have no idea how how that worked out for her but hopefully that was fine.
Gwynne
Yeah, yeah.
Geoffrey
Just sitting around with your friends. Oh yeah, check out that sign over there Real sharp lettering I like that.
Julia
basically like people were like oh you know you can't see the blackboard at school and I would basically like have to memorize what the teacher was saying and not rely on anything that was on the blackboard because I definitely could not see it.
Gwynne
Yeah I used to say that I knew it was time for a new prescription when the teacher started writing with fuzzy chalk.
Geoffrey
Um I didn't get glasses until I was in high school and I really had no idea that there was a problem. Um I just it it finally occurred to me wait a minute Maybe other people. Who are also sitting in the back of the class who do not have trouble reading the board but it took me an embarrassingly long time to put two and 2 together.
Julia
Right? Yeah yeah. I just know I know that when I first got contacts when I was like 12. We had my family had a subscription to a like the fullerton civic light opera which was a. Minor city in the LA area's like musical theater company. So it was still good quality but it was not like going to Broadway but they were they would show musical theater and they would it was like better than going to a random rural community theater.
Gwynne
Ah.
Julia
Um, and we would go to see a musical there 3 times a year because that was our season tickets and I remember the first time we went after I had my contacts that at the intermission. My mother was like what do you think of the play and I was like you could see their faces. She was like oh my god what have I done my child has not been able to see people's faces I remember also like being really like wow trees have leaves.
Geoffrey
That and they move individually at separate rates. That's not a great thing to discover for the first time while you're driving because it's distracting. Yeah, just.
Julia
Like they're not just like amorphous blobs of Green Oh gosh. Oh no, no.
Gwynne
Hahaha.
Geoffrey
The sheer the sheer increase in visual information going from no glasses to glasses or or even just upping your prescription when it's time can be like tiring.
Julia
Um, yeah, yeah, okay so after that we have a game which is basically musical chairs.
Geoffrey
Um, yeah, with with unnecessarily complicated rules.
Gwynne
Very complicated rules.
Julia
And about pretending to be in an airport I guess.
Gwynne
With yeah with different city names being called out and.
Geoffrey
Yeah, yeah.
Geoffrey
I Mean the kids the kids give it a good shot. They they do they they do pick up a little bit of rhythm and but it's it's It's not the best game.
Julia
No, they had fun with it though. They seemed to have fun with each other and the point of it was to have them have a chance to kind of like razz each other so that that worked out okay for them and then they sang Johnny be good.
Gwynne
Yes, which they were very cute but ah, you know it had a very 70 s variety show vibe to it which I mean there were so many shows that had you know, just randomly bursting into some song and also you know there was… There was big like 50 s nostalgia in the 70 s so that was also a factor I remember other songs that they sang in other episodes but I did not remember that one. Um, like they used to they used to do stuff like oh like like Alexander's ragtime band they used to I remember those a lot of knew a lot of old timey songs I didn't remember them doing any 50 s numbers.
Julia
In the first episode they do the cat came back which is just you know classic kid song type stuff.
Gwynne
Yeah.
Geoffrey
In in all of the musical numbers, They're like just ah I guess there there were really two in this one. The Johnny Bee good and the and the intro song. There's something sort of charmingly artless about it. They're they can sing but they're not great at it.
Julia
Yeah.
Geoffrey
it doesn't quite. You know it's It's definitely not quite professional. Um, which I which I think was the intent.
Gwynne
Yeah, yeah, definitely yeah.
Julia
Yeah, yeah, I Actually really enjoyed that about it because it was the kind of thing where like if I'd been watching it as a kid I'd be like I could do that and I probably could.
Gwynne
Um, yes, yeah, it was very charming.
Julia
Like unlike the Mickey Mouse Club where I feel like you've got your mouseketeers who are highly trained circus performers.
Gwynne
Well yeah, it's like the kids who really knew what they were doing would not have been my friends in school whereas I would feel like those like the Zoom kids could have been my friends.
Julia
Yeah, they seemed very approachable and real.
Gwynne
Um, yeah, and the theme song is super catchy I mean you know after I watched that episode it was like lodged in my brain for days afterwards.
Julia
Got a zoom zoom zoom zoom zoom zooma zooma zoom zoom zoom yeah, but so for the fiftieth anniversary. They released a few zoom backgrounds. So that you can have a zoom Zoom background.
Geoffrey
The this the cast introductions cracked me up just. Ah I'm Sean you know and and just.
Julia
Um, Rose does like a somersault.
Geoffrey
Yeah, it's It's great.
Julia
And then Bernadette wasn't in this one but you are not the only person who remembers Bernadette fondly like apparently her hand trick was the most remembered Zoom intro and Gwynne is doing it now.
Gwynne
Yeah I don't know if you can see it. Yeah it Yeah I don't know how long it took me to figure out. Actually I think there was an episode where she explained how to do it and I could do it and I was Thrilled. Ah. So You do it from the elbow you just you? yeah you like just you have your arms. You know at the elbow and then you switch them and it looks like it. It has this weird supernatural effect like you're like you're. Your arms are sort of connected to to each other and and anyway it's very you know, not easy to explain if you can't actually see what I'm talking. But but I was yes I was fascinated. Yeah no I was fascinated and in general I Really liked.
Julia
Well, we'll link to it in the show notes because there are plenty of people on Youtube who put it up there.
Gwynne
I Liked bernadette.
Geoffrey
Yeah I'll bet she was ah you know a good team player. Unlike Mike.
Julia
Ah, well Bernadette did go on to produce I think children's television and produced ah something with Ruff Ruffman…
Gwynne
Who.
Geoffrey
With what now.
Julia
Ah, who is a dog of course. Yes, yeah, Fetch with Ruff Ruffman. I let me I got to look it up now. Ah.
Geoffrey
Oh that's good.
Gwynne
But yeah, but yeah I don't know you know there were a few other cast members who really stuck with me I'm not sure in every case wise I remember some of them and not others.
Geoffrey
I would feel real bad for a person if that was their name.
Julia
Fetch with Ruff Ruffman looks like she was the producer in 2009 ah she also did a role in english for new americans and ah, she's she seems to be kind of like doing stuff behind the scenes to do with educational and children's television.
Gwynne
Um, yeah I think a lot of people remember her.
Julia
I Wonder if she is the same person who is an energy sound healer. Let's find out about no that must not be her surely she… it is! She is an energy sound healer. science practitioner Reiki Healer musician music producer Bernadette musician holistic health practitioner offers online workshops to counter the pandemic stress through music and sound therapy. In 1972 Bernadette became one of the first Asian American TV child personalities as a cast member on emmy award winning Zoom. Ah, you can learn a lot more about her whole Biography. So this is exciting. Ah so she has a whole website at bernadetteyao.com and apparently you can get sound healing from her.
Gwynne
Cool.
Geoffrey
That's good because I I actually sprained my sound um a week ago and I've been meaning to have someone take a look at it.
Julia
Ah, ah that sounds like something Mike would say. the impertinence, Geoffrey.
Geoffrey
Oh maybe that's why. Maybe maybe maybe I see Mike as a rival and that's why I'm naturally antagonistic towards him.
Julia
could be could be ah okay so let's talk about our lightning round questions. First of all what lessons did this Zoom teach us? This particular episode.
Gwynne
Well I mean this is kind more the show in general. It's just the kids have a lot to contribute and I kind of wish they were given the opportunity to do that in media nowadays because it would probably be really interesting like Zoom was.
Julia
Yeah I agree. That's that's a great point. Um, but lessons that I learned from this particular episode include that. Ah, if. You are ugly. It's okay, you can still win over your kingdom by taking over the jobs of people who quit because they're discontented and that eventually somebody ugly will want to marry you so that's ok.
Gwynne
Ohhh
Julia
This will not stop you from having to still do the other jobs like.
Gwynne
I Hope that well maybe yeah when the princess married the guy she stopped having to be the cook.
Julia
They didn't say they hired a new cook. The cook is working as the justice of the peace. Their Kingdom seems pretty small I think she's still stuck cooking.
Gwynne
That's true that is true. She's had a nice attitude though.
Geoffrey
It's probably one of those ah one of those as sort of small little pyrenees kingdoms that you know.
Julia
Yeah, it's possible. She left the kingdom she she might have left the kingdom because the prince was visiting from somewhere else. So she might have moved to his household. We don't know what his household was like hopefully she didn't have to be the cook there.
Gwynne
It didn't seem like it would have bummed her out. Yeah, oh yeah, she probably went off went to his household. Well one nice thing about her getting married is that princess plain face is sort of rolls off the tongue but Queen plain face. it's it's It it doesn't have that same that same music to it.
Gwynne
No alliteration.
Julia
That's fair. That's fair, another lesson I learned from this episode was that ah you should be able to speak Ubbi Dubbi because it's not hard and if you can't understand it like that's your problem. Which I I have that problem and I feel attacked I am apparently just not I'm not with it other lessons that I learned kids are cool. Kids get to do a lot of cool stuff and like. They have stuff to say about it and that's cool. What about you? Geoffrey did you learn any lessons.
Geoffrey
Um, sometimes it's just not worth it to rebuild the house there.
Julia
Um, yeah, that's a it's a sad but true lesson. Yikes.
Gwynne
That's a sad lesson.
Geoffrey
Ah, but on the brightde side if you work hard enough. You can you can be a graceful roller skater.
Julia
Um, some people can I don't think I'm that person but sure.
Gwynne
Awww.
Geoffrey
I'll bet if you spent 15 hours a week on Roller Skates Julia you could become a graceful roller skater.
Julia
Um I I do not think that that is I think that if I tried to spend 15 hours a week on roller skates I would have a lot of bruises sprains and broken bones. Okay, and then how what I keep skating.
Geoffrey
The first week, sure. Ah I mean first of all those first the first month you would probably want you know elbow pads knee pads helmet um I think you could pick up more than you think you would pick up.
Julia
I am not going to test this theory at all. I'm going to I'm going to leave this one alone. I feel like my instinct to not do dangerous things is probably for the best. Um, my sister managed to break her leg while skiing last month
Gwynne
No.
Julia
And when I heard that they were going on a ski trip I was like Wow Cool I haven't gone skiing since I was 13 and I sprained my ankle and I was like maybe skiing is not for me except for when I tried cross Countryry skiing as an adult because I thought that would be better and I spent the entire day of cross-co skiing just. Falling over and over again and I had black and blue hips and like both hips. So it was I'm a side sleeper and I couldn't sleep on either side because they both hurt and the whole night after I went cross countryuntry skiing I just had.
Gwynne
Ow
Geoffrey
Oh man.
Julia
Like nightmares that I was on skis and I knew I was I was not able to stop and I was gonna fall and there was nothing I can do about it's I was like okay, no skiing of any kind for me. Um, but I was like my sister will be okay, no turns out not, So I feel like I'm good with just going with my gut here and saying I'm not going to try skate dancing I'm good with ah.
Geoffrey
You know if you tie a couple of pillows to your hips. Even if you fall down on your side. The chances of bruising are minimal.
Julia
Ah, Geoffrey would you like to become a skate dancer because it sounds like you're making a lot of reasons to do it. Yeah, so we should put you on roller skates.
Geoffrey
Um, I'm I'm already pretty graceful. Um I think it would be gilding the lily at this point to be honest.
Gwynne
Right? ah.
Julia
Ah, if you think that Geoffrey should train as a skate dancer, send us a postcard at box three fifty…
Geoffrey
In a Self-adress stamped envelope.
Gwynne
O 2 1 3 4.
Julia
Ah, ok so ah anymore lessons? are are we good all right? ah scarier than or scarier now?
Gwynne
Well, the flood thing was very scary now and it made no impression on me then so I'm going to have to say now. Just.
Julia
That's fair. That's if we take it solely on the documentary segment I agree with you. Ah, if we take the show as a whole I'm going to say not scary. It's not scary and it's It's a fun show.
Gwynne
Yeah, so yeah.
Geoffrey
I'm going to stay scarier now because now I know that Mike's out there and he's an adult he has access to guns and cars and who knows what else.
Julia
Okay, does it hold up?
Gwynne
Ah I Want to say yes and no I mean I think the spirit of the show definitely shines through you know the kids and you know how how real they are and the fact of all the interaction with the audience I mean So. Segments were you know I could take or leave but but in terms of the the general the spirit of the show it I think definitely holds up now.
Geoffrey
I would agree and in some ways it's sort of amateurishness makes it ah time proof because if we if we were to watch something. That was much more sort of slick and sophisticated and polished from that same time period I think it would feel older.
Julia
Yeah, that seems fair. Ah, okay I think it I think it holds up I think I was kind of surprised at how well it held up I think that it's actually. Interesting to watch and I was interested and I can imagine if I had seen it as a kid being interested even though it was clearly made before I was born. So like if I were old enough to be watching it. It would definitely be at least 10 maybe 12 years out of date. Um, but I would. Probably have been as interested then as I would have been at the time so I feel like it does hold up. Um.
Gwynne
Well, that's neat because I was you know I was kind of thinking you know was was I so into it just because of that kind of interaction between me and the other audience members. Yeah, so that's interesting that you think it would. You would still have been into it even though he wouldn't have been able to have that.
Julia
Um I think it would have really appealed to me as a kid and I think like if if um, if they could have done kept doing it so that it was still kids who were relevant to my age group at the time. That would have been even cooler because then I could still like send the cards and get the stuff back. Um I think one of the things that kind of stops it from being something that you can show and reruns is the interactivity because you can't have a bunch of kids sending postcards to zoome hoping to get stuff back now.
Gwynne
No.
Julia
With the cast members that they love from their reruns. Um because you know Mike has grown up and isn't a band.
Gwynne
And Bernadette is doing sound therapy.
Geoffrey
Mommy I got a postcard from a 50 year old man!
Julia
Bernadette sends you sound therapy coupons. Ah um, but but yeah like I think it does hold up as a as an interesting on just like Sheer interesting to watch this I think it holds up. Um ok most painfully dated moment?
Gwynne
Well I'm going to go with the with the Johnny be good for for the reasons I said that it just it seems so seventy s a variety show to me and all the 50 s nostalgia stuff but think but the kids were really adorable. So you know it's not that I disliked it but it definitely had that that. Variety show by fifty fifty
Geoffrey
I'm going to say the self-adress stamped envelope that was sort of a staple of of you know, especially sort of youth young person culture back that you know if you wanted something you sent you sent away in the mail for it with a sent self-addres stamped envelope.
Julia
Ah, yeah.
Gwynne
Ah.
Geoffrey
Um, ah, it's in a way it was it was kind of it was so ubiquibous. It was like that the 70s and 80s and even 90s version of you know smash that like and subscribe button.
Julia
Yeah I agree I think that the constant reminders to send physical mail to a physical address is clearly the most dated thing about this. The fact that you're like this is my first interaction with an SASE which would become very important later in life.
Gwynne
That's true.
Julia
And I'm like yeah but then that stop being important because eventually people would be like please do not send us physical mail.
Gwynne
yeah, but, because I'm a writer, not that long ago is the thing, you know?
Julia
Yeah, yeah, yeah, yeah, like publishing took a long time to get there but like publishing has at this point gotten there.
Gwynne
Yeah thank goodness they I'm I'm glad it you know because it was really expensive. But. Yeah, but it still took a long time for that to stop.
Julia
Yeah, yeah, but I think that is very much something that if we were I think it's hilarious because one of the things that when I was looking for former Zoom cast members online ah people were calling them zoomers. But I think that the other group of people that we call Zoomers that is to say the the Gen Zs ah probably don't remember a time when sending a self-address stamped envelope was a thing and probably any Gen Zers who have like tried to. Send creative writing to venues have not had to do it other than digitally.
Gwynne
True true.
Geoffrey
I mean sending physical mail to a physical place was so important that they wrote it into their theme song.
Gwynne
Right.
Julia
Ah, yep, yep.
Geoffrey
Unthinkable now, just unthinkable.
Gwynne
Well so you didn't have to— you know, you had it memorized. You know when you wanted to write that letter, you knew where to send it to because of the song.
Julia
That's right.
Geoffrey
Just like when you need to call Jenny.
Julia
Ah, yeah, ah, okay, so finally the most important question: would you show this to a child?
Gwynne
Well yeah, that I would but I'm not sure how a child of today would react. I mean I'm I'm just wondering how dated it would seem to an actual child now you know it might be interesting like on a historical level for a child I don't know.
Julia
I think it would definitely seem old. I would not be surprised if it would still catch their interest though, because it has enough like movement. The segments move enough.
Gwynne
It would certainly seem like history.
Julia
You're not stuck watching the same thing for a whole 30 minutes
Geoffrey
I know when I was a kid you know there was a mix of stuff that was contemporary and then stuff that was you know ten or twenty years old and I think when you're when you're young enough and even maybe up to this show's target age. That's.
Gwynne
That's true.
Geoffrey
You know so drawing strict Era categories and and period periodization is less important to you I think.
Julia
Yeah, so like I'm thinking about over the summer when I stayed with my nephews I um showed them an episode of double dare from Nickelodeon from the 1980 s ah and I did this so that they would understand what double dare was because then I created. Real life double dare for them to play
Geoffrey
Nice! was it super sloppy double dare?
Julia
We like made sure we made slime and we made an obstacle course and we did the whole thing and then I did trivia for them and then they had to do the obstacle course and ah they they had to dig a flag out of slime.
Geoffrey
Wow, You're the cool aunt.
Julia
So but you know in order for them to understand what they were doing and why I had to show them the show and I was like this show was really popular when I was a kid and like I loved it and I would want to watch it whenever I could and I used to like. Imagine myself going through the obstacle course and I used to imagine that if I slid down one of the horrible slides that are covered in like grossness that I'd probably like keep my tongue out because it's like God you just slide down a whole slide full of like whipped cream and chocolate sauce. How cool is that? um.
Gwynne
Haha
Julia
Yeah, and like as an adult I'm like that does not sound fun but but it's a kid this seemed like the dream. Um and they were um my three year old nephew didn't have patience for anything so he kind of like went off and did his own thing but my. 8 year old nephew was like super into it and he was like wow this is really cool and he kind of got into the exact same sort of like fantasy thinking that I did because while he was like okay, are they going to do this now here's what I would do and I was like. Yeah that's exactly the way that I would think about it when I was a kid and then they got to do their own version and they had a lot of fun with it. But I thought it was interesting that this show which is clearly not It's not current at all. It's not shown and it was really only shown during a specific time that was way before he was born. He was still into it. So I feel like given that like there's a good chance that if I showed him an episode of zoome. He might be into it.
Geoffrey
You want you want to know what's sad? You're talking about how you would watch the show when you were a kid and and imagining yourself you know doing the physical challenges I would watch it when I was a kid and I would think oh yeah I would clean up on that trivia section.
Julia
Ah I mean of course I would also answer the trivia questions. But then when you think about like I didn't I didn't like the physical challenges that they made them do during the regular show because those were kind of like ah stop and get back to the trivia already. Let's rack up the point so we can go on the ops of course, but it was the obstacle course.
Geoffrey
Um, the obstacle course was all right.
Julia
The obstacle course I was very into, like, okay got to think about this, um got to imagine what will happen when I get through this entire obstacle course and win a mountain bike and some other toys.
Gwynne
Well I'm glad you think that kids of today would like would still like Zoom.
Julia
I mean I don't know for sure I Just think it's it's possible I wouldn't write it out completely. Um I feel like the other thing that it reminded me of in some ways was you can't do that on television. Because of the sort of ensemble cast skit nature of things.
Gwynne
Mmhmm
Geoffrey
Which we still have not done an episode about that show
Julia
No I Guess it's coming for us sometime.
Geoffrey
because I watched a lot of that as a kid I was a I was a big fan.
Julia
Well, we'll have to do it soon? Ah so yeah, so in conclusion yeah I think I would show it to a kid I think I would I would be interested to see what they think I also wonder like what my. My nephew would think just because it is set in Boston and the kids do have Boston accents.
Gwynne
Yes, yes yeah I didn't know what a Boston accent was when I was a kid. It's like now list I was like oh my gosh everyone has a thick Boston accent but back then? yeah yeah.
Julia
They are all from Boston and you can sure tell. What about you, Geoffrey? Would you show it to a child?
Geoffrey
Yeah I mean I don't know that I would you know go out of my way to, but if it was something that was available and and a child needed entertainment I'm sure.
Julia
All right? Okay, well I think that does it for this episode. Um, if you would like to find out more about Gwynne's work and the kinds of things that she writes that aren't letters about sitting and thinking in her garage. Which is guarded by a leprechaun. Um, you can find more about her. Do you have a web website Gwynne?
Gwynne
Yeah, it's gwynnegarfinkle.com
Julia
ok, you can go to Gwynne Garfinkle Dot Com And also we'll put some links in the show notes to things that she mentioned like her novel and her novelette that was read on podcastle and maybe the poems that I reprinted in Mermaids monthly last year.
Gwynne
And the novel is set in the mid 70s so very, you know, very fortuitous all around.
Julia
Do you want to give us a quick, a quick pitch for the novel. What's the novel about.
Gwynne
Um, it's a political ghost story. Ah a young soap opera actress in New York city um is is reunited with the ghost of her best friend who. Died protesting the Vietnam war.
Julia
Whew, all, right? So so yeah, we'll we'll put links to all of that and thank you so much for joining us, Gwynne.
Gwynne
Thank you.
Geoffrey
Thank you, Gwynne.
Julia
And we'll catch you next time.
[End Transcript]