This Is Why We're Like This
The Country Bears with Kelly
This is a movie that is supposedly based on the Disney parks animatronic show, The Country Bear Jamboree. But … uh …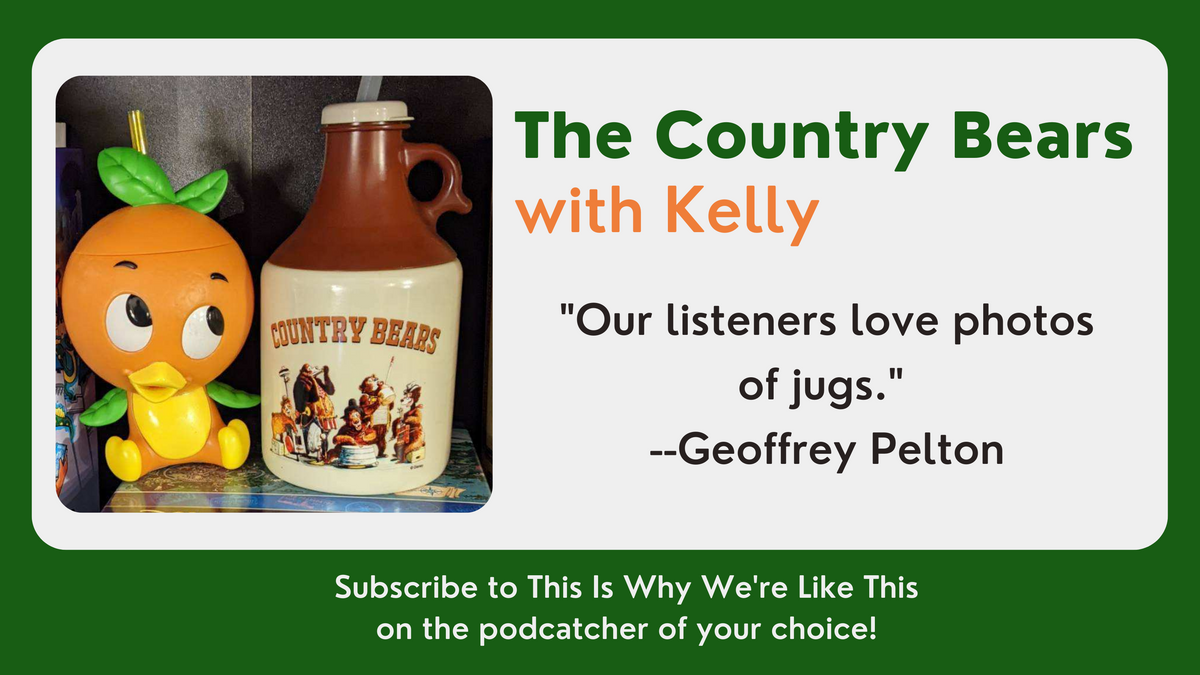 Friend of the show Kelly is here to talk about the 2002 fever dream that was The Country Bears Movie. Kelly is on Instagram as Kel_0_Watt, and she even has a story of her live reactions to watching this bizarre mess.
Listen to "The Country Bears with Kelly" on Spreaker.
You can watch the 2002 Country Bears movie on Disney Plus if you so desire. But we think you might do better just watching the show from Disney World…
This is a movie that is supposedly based on the Disney parks animatronic show, The Country Bear Jamboree. But … uh … well, it's definitely got a few overlapping characters? It also has a huge cast of all stars including Christopher Walken and Haley Joel Osment, with cameos by Elton John, Queen Latifah, Brian Setzer, Bonnie Raitt, and Don Henley. The bears are all made by Jim Henson's Creature Shop, too. And yet… somehow this Paddington meets Almost Famous is more of a nightmare than a fun time.
We all agree that Disney needs to try again. Disney: Do another Country Bears Movie and get the Coen Brothers to make it!
You can read a transcript of this episode here if you like.
Note: This episode was originally released in March of 2022 as a paid subscriber episode, but we are now in the process of making our previous paid episodes free.