editing
Bridge to Elsewhere
Bridge to Eslewhere is an anthology I'm co-editing with Alana Joli Abbott for Outland Entertainment, and it is full of stories about space travel!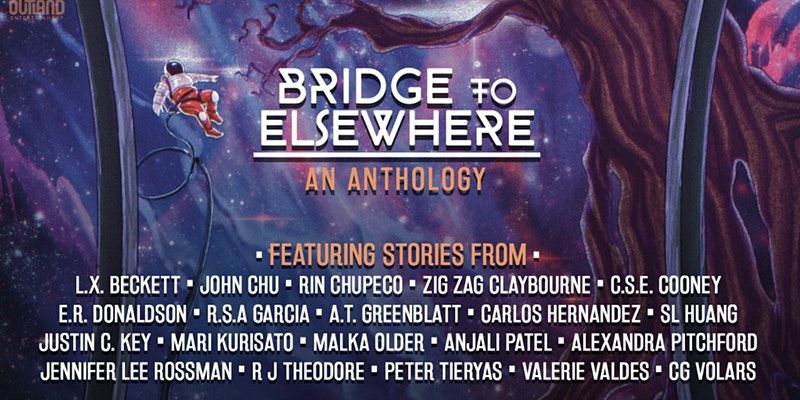 Do you love stories about space travel? If yes, then have I got an anthology for you!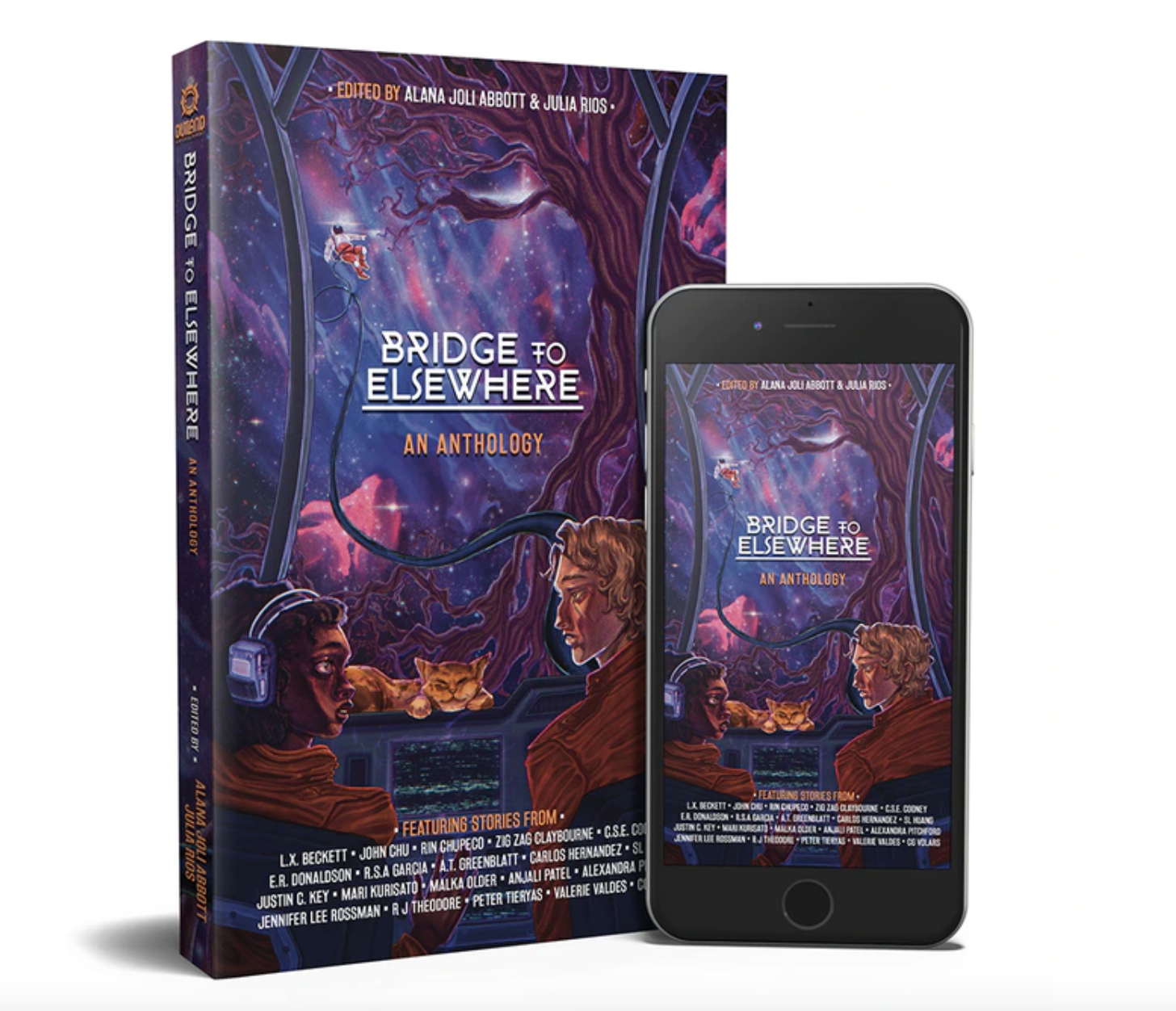 Bridge to Eslewhere is an anthology I'm co-editing with Alana Joli Abbott for Outland Entertainment, and it is full of stories about space travel! Here's the official back cover blurb:
A spaceship's nothing without her crew.

In the vastness of space, there's room for all types of adventures. Scientists seek to solve the mysteries of the universe. Explorers look for lost alien civilizations or new worlds to support life. Planet builders and planet smugglers create life and steal worlds. And some human spacefarers navigate with the help (or hindrance) of feline or feathered companions. The universe contains infinite possibilities—but while space is limitless, it's the people who travel it that make their adventures worth reading. And many of the decisions they make happen on the bridge of a spaceship.
And here are some teasers to give you an idea of what's inside:
Hugo Award winner, S.L. Huang gives us a story about the BEST CAT EVER. If you love cats for their deep sense of dignity, and also their ferocious hunting instincts, your heart will be completely captured by this story!
On the flipside, RJ Theodore imagines a universe where cats have the power to navigate starships… and humans? Have the power to clean their litter boxes. Oh, the glamor! If you have ever grumbled about this stinky task, you'll feel this story!
Hugo Award winner, John Chu shows us the only limit to space travel is imagination—especially in improv theatre! This story has it all! Sentient cake batter, bike repair, and SOMEBODY'S gonna have to get thrown out the airlock…
Anjali Patel gives us the bittersweet last moments of a crew who love and support each other right up to the very end. If you need an ugly cry, this story is for you!
Nebula Award winner, A. T. Greenblatt writes about the interconnectedness of community: how teamwork and friendships and mutual aid are the stuff that keeps everything going. Read this if you need a little hope!
R.S.A. Garcia shows us the power of community and love in breaking the cycle of abusive cult brainwashing. This is also connected to her novel, so if you finish and are hungry for more, there's a whole book just waiting for you!
Remember how RJ Theodore had cats navigating starships? Jennifer Lee Rossman brings the hilarity with a story about ships navigated by… peafowl. If you like to laugh, this one is for you!
Peter Tieryas imagines worldbuilding exercises, and I am not talking about the kind of thing a creative writing teacher might assign… Think BIGGER.
Valerie Valdes, on the other hand, gives us some INFURIATING teambuilding exercises, and the crew of her ship, is NOT having them. If you have ever felt frustrated by workplace shenanigans, this will speak to your soul!
CG Volars shows us what happens when some deeply unethical aliens kidnap a Latinx kid with street smarts—and get way more than they bargain for. If you love Star Wars style adventures, this one is for you!
That's just a taste of what this book contains. There is SO MUCH MORE! You can pedge to our Kickstarter to reserve a copy. As of right now we're over halfway to our funding goal with a couple of weeks left to get all the way there. If you know anyone else who might be into this, please do share!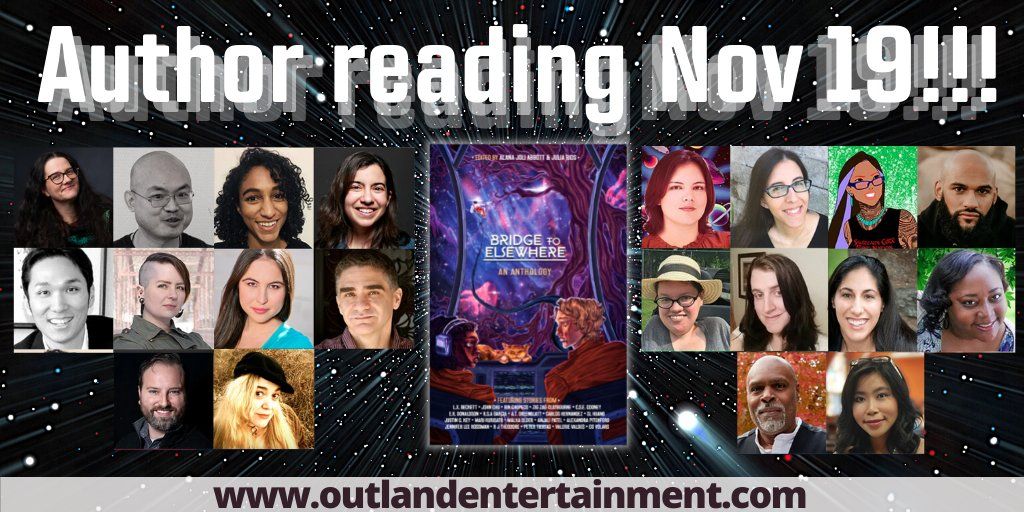 In the meantime, we're also having a big author reading on Friday the 19th (that's in just a couple of days!).
This event will be hosted by powerhouse authors, C. S. E. Cooney and Carlos Hernandez (if you have never attended an event thrown by them, you are in for a treat!), and will feature many of the book's authors!
I hope to see you there!