It's October, and you know what that means: time to meditate on spookiness, skeletons, and death! To get us going, Geoffrey brought us a Mexican film from 1960, which he once watched in Spanish class.
Listen to "Macario" on Spreaker.
---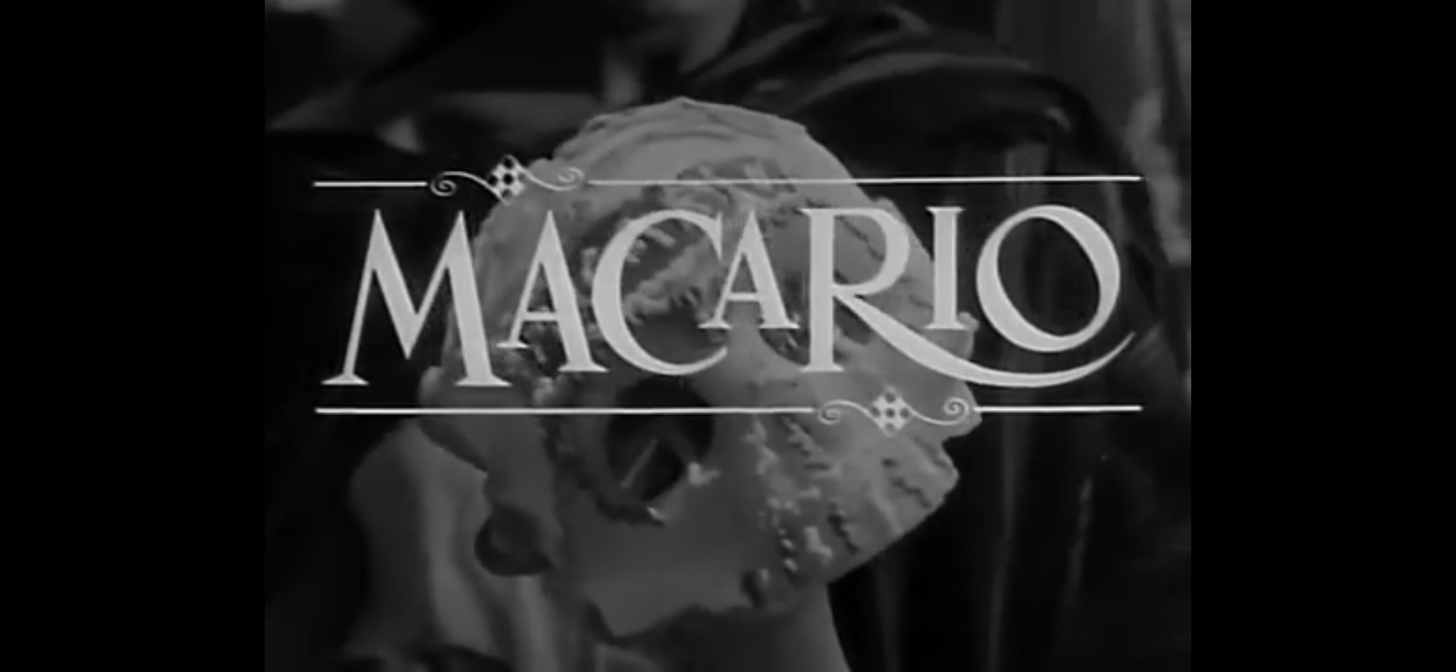 ---
Here's Geoffrey's summary:
"Macario is about a woodcutter who is super hungry in Mexico. He's so hungry he decides that he won't eat ever again until he can eat a whole chicken all by himself. So he's basically starving until his wife gets him a chicken so he can stop with this nonsense.
He runs out into the woods to eat it. On the way, the devil asks for half, but he says Not Today, Satan. Then God asks for half, and he basically says "You don't need any chicken, this is just a test, and that's bullshit and I'ma eat this chicken." Then Death asks for half, and he shares with Death, because if Death's come for him at least he'll get to eat half a chicken while death is busy with his.
Anyhoodle, Death is so pleased that he gives him a magic potion or something that will cure the sick if Death is only at the foot of the bed, but not if he's at the head of the bed. He becomes rich curing people but the Inquisition comes for him. I won't spoil the ending."
---
We liked this one! It's our first of two adaptations of Godfather Death. Come back next time for a different take!